What Music Does For Students?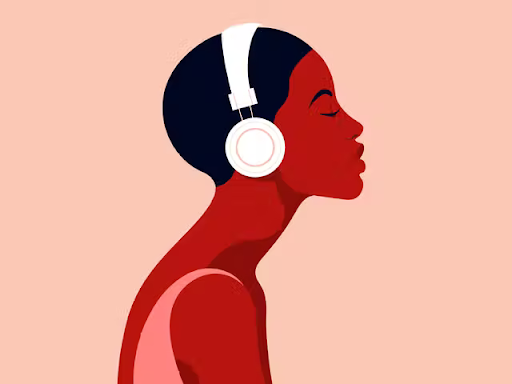 In schools, commonly we see students listening to music. Whether if it's to block out the world, or just for fun, students all have their own reasons. We never really know why or what students are listening to, so why not ask? Music for me has generally created an escape and is something that helps soothe the negative parts of life. Walking around campus with music playing in our ears makes the school melody sound sweeter.
Although my friends have all said it helps them, JD in particular has said, "I listen to a variety of music, mostly old. Certain songs can make me feel certain emotions, depending on how I'm feeling at the moment." Also, continuing the school topic can increase focus, music has given a peaceful place for students and how they deal with problems at school. Music can be used to block out the world when you don't feel okay. Students have said music makes them feel safe whether it's rap or classical. It creates a fictional world and gives a sense of safety. Music helps (almost) everyone!