College Football Power 5 Conferences Breakdown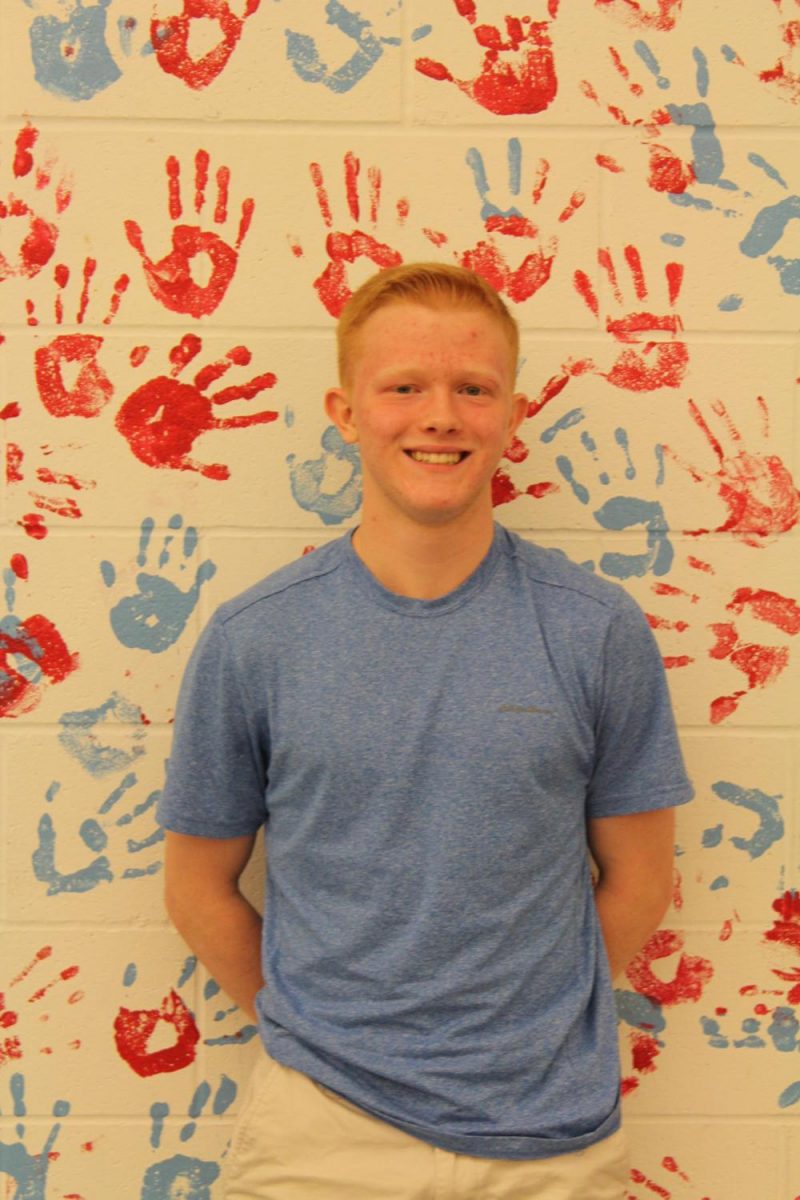 Hang on for a minute...we're trying to find some more stories you might like.
With the College Football Playoff right around the corner, the true contenders from each conference are beginning to emerge.
 ACC
Atlantic: Clemson
Clemson
The reigning champs remain atop the ACC and Atlantic division. The Tigers are a vastly different team than the championship one of last year. Instead of relying on the dynamic Deshaun Watson, the Tigers are on top from their stifling defense. If Clemson wins out, they'll comfortably be in the Playoff.
Coastal: Miami
Miami
The Hurricanes are playing great ball and are one of the few remaining undefeated teams left. Questions of a soft schedule were emphatically answered by a domination of a very good Notre Dame team. Miami has already secured a place in the ACC championship game. While the regular season ends with Clemson, the ACC championship will be a rematch of that game. Miami could afford to drop the regular season game, win the rematch and be in prime position to make the Playoff.
Bowl Teams: Clemson, NC State, Miami, Virginia Tech (4)
Teams on the bubble: Wake Forest, Louisville (2)
 Big 12
Oklahoma ,TCU, Oklahoma State

Oklahoma
The Sooners are flying high after an impressive rout of a great TCU team. Heisman favorite Baker Mayfield has been terrific the entire season, throwing for over 3500 yards. Mayfield has distributed the ball well to his receivers, and has shown a knack to run the ball himself if needed. Oklahoma's putrid defense could prove to be the achilles heel of the season. Regardless, if Oklahoma wins out they will be locks for the Playoff.
TCU
The Horned Frogs are coming off a disappointing defeat to the Sooners. TCU's vaunted defense was shredded by the dynamic Baker Mayfield. Unless Oklahoma slips up, TCU will finish second in the BIG 12. While the Playoffs are out of reach a solid bowl game is easily attainable. Not many teams want to face up against the potent defense TCU owns.
Oklahoma State
The Cowboys have experienced a solid season, likely finishing third in a tough BIG 12 conference. Quarterback Mason Rudolph has been sensational, passing for nearly 3700 yards. Running back Justice Hall has rushed for nearly 1200 yards and wide receiver James Washington has over 1100 receiving yards. The potent offense is held back by a porous defense that results in many shootouts.
Bowl teams: Oklahoma, TCU, Oklahoma State, West Virginia (4)
Teams on the bubble: Iowa State, Texas (2)
 Big Ten
East: Ohio State, Michigan State, Penn State, Michigan
Ohio State
Ohio State has been a difficult team to judge. One week an impressive win over Penn State is followed up by a blowout loss to a mediocre Iowa team. Seasoned dual threat quarterback J.T. Barrett has been mostly great, running back J.K. Dobbins has rushed for over 1000 yards, and Johnnie Dixon has been a superb end zone threat. If Ohio State wins out they will reach the BIG Championship game against Wisconsin.
Michigan
Michigan's season has been solid, but more was expected from the powerhouse program. The offense has failed to keep pace with the imposing defense. Inconsistent quarterback play has plagued the Wolverines all season. Michigan will look to finish the season strong against Wisconsin and Ohio State in the final two weeks.
Penn State
The Lions started off strong before hitting a rough two week losing stretch against solid Ohio State and MIchigan State teams. Do-it-all running back Saquon Barkley has been the heart of the team, impacting the game on special teams, rushing, and receiving. Trace McSorely has played well over the season. The playoff aspirations of Penn State are likely gone barring an extreme chaos scenario across the country.
Michigan State
Michigan State wasn't predicted to be outstanding at the start of the season. Slowly, Mark Dantonio has guided the Spartans to a respectable second place in the ultra competitive BIG Ten East. Michigan State is a strong team despite the lack of clear star power on the roster. While Playoffs or a BIG Ten Championship is out of the questio, Spartan fans should be pleased with a season that was anticipated to be bad.
West: Wisconsin
The undefeated Badgers have been anchored by an opportunistic defense and the powerful running of Jonathon Taylor accounting for over 1500 yards of rushing and 12 touchdowns. Questions about Wisconsin's strength of schedule hold the Badgers back. Wisconsin still has to face a tough Michigan squad and the winner of a brutal East. A clean undefeated record would guarantee the Badgers a spot, but a loss could change a lot.
Bowl Teams: Ohio State, Michigan State, Penn State, Michigan, Wisconsin, Northwestern (6)
Teams on the bubble: Iowa (1)
4.Pac-12
North: Washington State, Washington, Stanford
Washington State
Washington State has been based off their famous air raid offense captained by their dynamic quarterback Luke Falk. Although the run is poor, the passing  yards ranks third in the country. Hercules Mata'afa anchors an underrated defensive Cougars unit. Beating Washington in the Apple Cup would solidify their spot in the Pac-12 Championship game. This would set up a rematch against USC =, who the Cougars upset earlier in the season.
Washington
Washington was expected to be a strong contender for a playoff bid early on in the season. While they jumped off to an impressive record, the Huskies turned out to be fool's gold. To date, they still have not defeated a ranked opponent. While quarterback Jake Browning and running back Myles Gaskin play stellar, something is clearly missing from last season's playoff run. Washington will need to win out the final two games against Utah and Washington State to play in the Pac-12 Championship.
Stanford
Stanford's season has started and ended with heisman candidate running back Bryce Love. Love is first in the nation in rushing yards at 1622 yards. Love and a solid offensive line make up for many shortcomings elsewhere on the team. While Stanford remains tied for first but finishes with California and a very strong Notre Dame team.
South: USC
USC
The inconsistent play of highly touted quarterback Sam Darnold and the running of Ronald Jones II have defined the Trojans season. Darnold has racked up 11 interceptions and 9 fumbles over the season. The explosive running of Jones over 1200 yards and 14 touchdowns has opened up the passing game for Darnold. Various offensive line issues have plagued USC throughout the season. Losses to Washington State and Notre Dame likely eliminated USC from the Playoff, but they're locked into the Pac-12 championship game. A Pac-12 title and strong bowl game is very realistic.
Bowl Teams: Washington State, Washington, Stanford, USC, Arizona (5)
Teams on the bubble: California, Oregon (2)
5.Southeastern
East: Georgia
Georgia
Coach Kirby Smart has the Bulldogs playing very well late in the season. Win out and Georgia will be safely in the Playoff. Georgia has been led by a stout defense and the running duo of Nick Chubb and Sony Michael. Although winning out is possible, Alabama is a significant threat. Even with an injury ravaged defense, Alabama is still well equipped to shut down Georgia's dependence on the run.
West: Alabama, Auburn
Alabama
Nick Saban has once again coached Alabama to the top of the rankings. Alabama could lose a game and still likely make the Playoffs. Quarterback Jalen Hurts has shown lots of growth from last year, wide receiver Calvin Ridley has played great, and Alabama still owns depth in running backs in Damien Harris and Bo Scarbrough. The main question surrounding the team is making sure the defense is healthy for the stretch run of the season.
Auburn
Auburn is riding a huge wave of momentum following a domination of the first ranked Georgia Bulldogs. Jarrett Stidham has been solid under center and Kerryon Johnson has rushed for over 1000 yards. The incoming Iron Bowl versus Alabama is a crucial game for both programs. An Auburn win would propel them to a spot in the SEC Championship game against Georgia. Defeating both and winning the SEC would be hard for Auburn to be left out of the Playoff.
Bowl Teams:Georgia, South Carolina, Kentucky, Alabama, Auburn, LSU, Mississippi State (7)
Teams on the Bubble: Missouri, Texas A&M (2)