PP&R Summer Nature Day Camp hiring Beginning Nature Educators!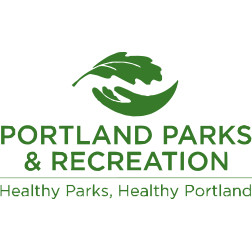 Portland Parks & Recreation's outdoor nature program is hiring teens (ages 16+) and young adults
We are hiring Nature Educators for our summer Nature Day Camp program. This is an entry-level job that is a great way for teens to get experience working with children and teaching about nature. 
Nature Day Camp serves children ages 5-12. Campers spend each day outdoors noticing the world, asking questions, playing in nature, and learning through games and activities. All camp activities are informed by Oregon Early Learning's Emergency Child Care Guidelines and comply with state, county, and city COVID-19 protocols. 
Camps take place at two locations each week, and rotate through Hoyt Arboretum, Mt Tabor Park, Pier Park, Powell Butte Nature Park, Sellwood Park/Oaks Bottom Wildlife Refuge, and Whitaker Ponds Natural Area. Staff need to be able to get themselves to each location via car, bike or transit. 
Training days for most staff begin June 10. Staff work 8am-5pm with every other Friday off. 
NATURE EDUCATOR I ($14-14.50 per hour, 8am-5pm with every other Friday off)
To qualify: At least 16 yrs old by June 1, 2021. No experience necessary, but you SHOULD genuinely like science, nature, children, and be interested in learning about outdoor education. 
Dates of employment: June 10 through August 20
Application due date: Priority given to applications received by May 3, 2021, but late applications will be accepted until all positions are filled or May 31, 2021 (whichever comes first).
Getting to work: Staff members are responsible for getting themselves to work by car,
bike, or public transit. See the location
Availability: All staff must be available to work nine weeks of camp and attend all training
days. Make sure you are available before you apply! Review the dates
Do you want to know more about the program? Read more about camp
What are the COVID-19 requirements for staff? Read the guidelines
Learn about other job opportunities for people age 18+ with experience! See other jobs
Apply to be a Nature Educator now!
Questions? Contact chrissy.larson@portlandoregon.gov
Call the office at 503-823-3601 or call/text Chrissy at 503-823-1149