Swim Results: Centennial v. Gresham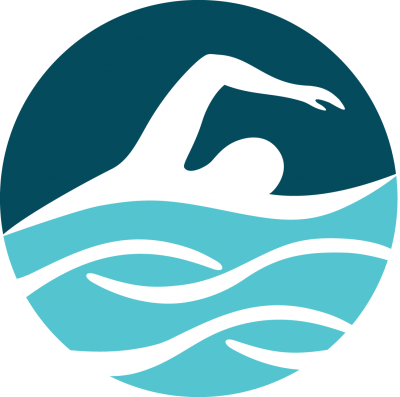 The Centennial swim team competed against Gresham on Thursday of their first week back from winter break and the following results are listed below.  Coach Lundgren said that the team "practiced all through the holidays" except on Christmas Day "because I'm not a Grinch," he said laughingly. The next meet will be here at CHS on Jan 16th  at 4:00 pm against Clackamas.
Also, the results from the swim meet on the Thursday just before break (Dec. 19th) against David Douglas are posted right after these most current results.  
Women Total: Centennial 61 Gresham 104
Men Total:  Centennial 79.5 Gresham 84.5
Women 200 Yard Medley Relay
Place
Team
Time
Points

2nd

1.Moir, Elle

2.Nguyen, Erica

3.Kue, Kylie

4.Schloth, Olivia

2:16.70

4

4th

1.Shipp, Ashlyn

2.Mercado, Suehay

3. Pearse, Gabi

4. Gabriel, Mady

2:54.46
Men 200 Yard Medley Relay
Place

Team

Time
Points

2

nd

1. Bishop, Kit

2. Cook, Kyle

3. Larson, Taz

4. Oliphant, Devan

1:55.52

4

4

th

1. Reyes, Oscar

2. Cook, Kody

3. Foss, Gage

4. Miller, Louden

2:09.00
Women 200 Yard Freestyle
Place
Name
Time
Points

4

th

Pearse, Gabi

3:03.45

2
Men 200 Yard Freestyle
Place
Name
Time
Points

2

nd

Foss, Dayton

2:19.40

4

3

rd

Foss, Gage

2:21.97

3

4

th

Bishop, Kit

2:22.23

2
Women 200 Yard IM
Place
Name
Time
Points

1

st

Kue, Kylie

2:55.07

6
Men 200 Yard IM
Place
Name
Time
Points

2

nd

Cook, Kyle

2:22.22

4

4

th

Cook, Kody

2:42.91

2

6

th

Reyes, Oscar

3:04.00
Women 50 Yard Freestyle
Place
Name
Time
Points

1

st

Moir, Elle 

25.20

6

3

rd

Schloth, Olivia

32.56

3

4

th

Mercado, Suehay

35.40

2
Men 50 Freestyle
Place
Name
Time
Points

1

st

Oliphant, Devan

24.25

6

2

nd 

(tie)

Bishop, Kit

27.28

3.50

5

th

Miller, Louden

28.00

1
Women 100 Yard Butterfly
| | | | |
| --- | --- | --- | --- |
| Place | Name | Time | Points |
| — | — | — | |
Men 100 Yard Butterfly
Place
Name
Time
Points

1

st

Larson, Taz

58.63

6

3

rd

Foss, Gage

1:13.46

3
Women 100 Yard Freestyle
Place
Name
Time
Points

1

st

Moir, Elle

57.32

6

4

th

Schloth, Olivia

1:14.09

2
Men 100 Yard Freestyle
Place
Name
Time
Points

1

st

Oliphant, Devan

56.54

6

3

rd

Miller, Louden

1:01.12

3

6

th

Lund, Alex

1:06.00
Women 500 Yard Freestyle
Place
Name
Time
Points

3

rd

Nguyen, Erica

6:55.06

3
Men 500 Yard Freestyle
Place
Name
Time
Points

2

nd

Foss, Dayton

6:31.35

4
Women 200 Yard Freestyle Relay
Place
Team
Time
Points

3

rd

1. Gabriel, Mady

2. Stengel, Julie

3. Pearse, Gabu

4. Mercado, Suehay

2:31.21

2

4

th

1. St. Clair, Morgana

2. Mindra, Evelina

3. Shipp, Ashlyn

4. Standley, Julia

2:48.25
Men 200 Yard Freestyle Relay
Place
Team
Time
Points

1

st

1. Foss, Dayton

2. Cook, Kyle

3. Larson, Taz

4. Oliphant, Devan

1:42.86

8

3

rd

1. Cook, Kody

2. Bishop, Kit

3. Harris, Logan

4. Lund, Alex

1:56.59

2
Women 100 Yard Backstroke
Place
Name
Time
Points

1

st

Nguyen, Erica

1.18.10

6

2

nd

Kue, Kylie

1:20.62

4
Men 100 Yard Backstroke
Place
Name
Time
Points

1

st

Larson, Taz

1:01.48

6
Women 100 Yard Breaststroke
Place
Name
Time
Points

3

rd

Stengel, Julie

1:38.00

4

4

th

Mercado, Suehay

1:42.54

2

6

th

Pearse, Gabi

1:52.00
Men 100 Yard Breaststroke
Place
Name
Time
Points

2

nd

Cook, Kyle

1:11.71

4

3

rd

Cook, Kody

1:12.31

3

5

th

Lund, Alex

1:26.00

1
Women 400 Yard Freestyle Relay
| | | | |
| --- | --- | --- | --- |
| Place | Team | Time | Points |
| — | — | — | — |
Men 400 Yard Freestyle Relay
Place
Team
Time
Points

2

nd

1. Reyes, Oscar

2. Foss, Gage

3. Miller, Louden

4. Foss, Dayton

4:13.27

4
*The results from the swim meet before break, going against David Douglas:
Women Total: Centennial 36 David Douglas 129
Men Total:  Centennial 47 David Douglas 122
Women 200 Yard Medley Relay
Place
Team
Time
Points

3

rd

1. Moir, Elle

2. Nguyen, Erica

3. Kue, Kylie

4. Schloth, Olivia

2:18.83

2

5

th

1. Shipp, Ashlyn

2. Dybwad, Chrissa

3. Pearse, Gabi

4. Stengel, Julie

3:04.06
Men 200 Yard Medley Relay
Place
Team
Time
Points

2

nd

1. Kue, Caleb

2. Cook, Kody

3. Larson, Taz

4. Oliphant, Devan

1:54.32

4

3

rd

1. Bishop, Kit

2. Foss, Dayton

3. Foss, Gage

4. Miller, Louden

2:19.12
Women 200 Yard Freestyle
Place
Name
Time
Points

4

th

Gabriel, Mady

2:38.19

2

5

th

Pearse, Gabi

3:13.75

1
Men 200 Yard Freestyle
Place
Name
Time
Points

1

st

Larson, Taz

1:54.64

6

5

th

Foss, Gage

2:25.34

1
Women 200 Yard IM
Place
Name
Time
Points

4

th

Kue, Kylie

2:57.57

2
Men 200 Yard IM
Place
Name
Time
Points

3

rd

Cook, Kody

2:43.01

3

5

th

Reyes, Oscar

3:01.64

1
Women 50 Yard Freestyle
Place
Name
Time
Points

1

st

Moir, Elle 

25.65

6

5

th

Schloth, Olivia

30.87

1

6

th

Mercado, Suehay

34.82
Men 50 Freestyle
Place
Name
Time
Points

2

nd

Oliphant, Devan

23.70

4

5

th

Miller, Louden

27.28

1

6

th

Berry, Kameron

33.32
Women 100 Yard Butterfly
| | | | |
| --- | --- | --- | --- |
| Place | Name | Time | Points |
| — | — | — | — |
Men 100 Yard Butterfly
Place
Name
Time
Points

4

th

Foss, Gage

1:16.44

2
Women 100 Yard Freestyle
Place
Name
Time
Points

2

nd

Moir, Elle

58.01

4

5

th

Schloth, Olivia

1:13.00

1

6

th

Gabriel, Mady

1:14.60
Men 100 Yard Freestyle
Place
Name
Time
Points

3

rd

Oliphant, Devan

55.82

3

5

th

Foss, Dayton

1:02.14

1

6

th

Lund, Alex

1:09.01
Women 500 Yard Freestyle
Place
Name
Time
Points

3

rd

Nguyen, Erica

7:06.27

3

4

th

Brown, Esmee

9:49.63

2
Men 500 Yard Freestyle
Place
Name
Time
Points

4

th

Miller, Louden

6:27.49

2

5

th

Bishop, Kit

6:50.40

1
Women 200 Yard Freestyle Relay
Place
Team
Time
Points

4

th

1. Pearse, Gabi

2. Brown, Esmee

3. Stengel, Julie

4. Mercado, Suehay

2:23.58

5

th

1. Dybwad, Chrissa

2. Mindra, Evelina

3. Shipp, Ashlyn

4. Standly, Julia

2:55.16
Men 200 Yard Freestyle Relay
Place
Team
Time
Points

1

st

1. Foss, Dayton

2. Kue, Caleb

3. Larson, Taz

4. Oliphant, Devan

1:42.59

8

4

th

1. Cook, Kody

2. Morales, Abdiel

3. Harris, Logan

4. Lund, Alex

2:05.12
Women 100 Yard Backstroke
Place
Name
Time
Points

3

rd

Kue, Kylie

1.18.04

3

4

th

Nguyen, Erica

1:18.39

2
Men 100 Yard Backstroke
Place
Name
Time
Points

1

st

Larson, Taz

59.70

6

5

th

Reyes, Oscar

1:33.88

2
Women 100 Yard Breaststroke
Place
Name
Time
Points

4

th

Mercado, Suehay

1:34.58

2

5

th

Stengel, Julie

1:44.21

1

6

th

Pearse, Gabi

1:51.54
Men 100 Yard Breaststroke
Place
Name
Time
Points

4

th

Cook, Kody

1:20.33

2

5

th

Lund, Alex

1:33.32

1

6

th

Foss, Dayton

1:45.41
Women 400 Yard Freestyle Relay
Place
Team
Time
Points

2

nd

1. Kue, Kylie

2. Nguyen, Erica

3. Schloth, Olivia

4. Moir, Elle

4:38.70

4
Men 400 Yard Freestyle Relay
Place
Team
Time
Points

4

th

1. Lund, Alex

2. Foss, Gage

3. Miller, Louden

4. Bishop, Kit

4:29.63