Earth Day Is Next Week!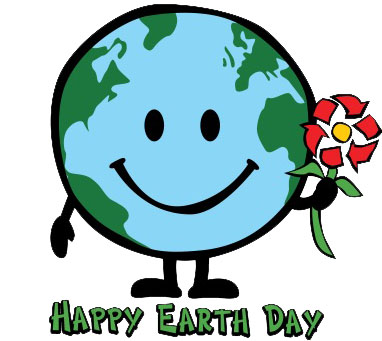 Earth Day is April 22. Here are 13 things students and families can do to help the environment. A side benefit is that they will also help save money.
Reduce
Turn off lights after leaving the room to save energy

Spend less time on your phone and have a conversation

Don't buy a new cell phone every year or two years  

Plan your errands ahead of time to conserve gas

Only buy the amount of food you will eat

Buy food from the farmers market when you can (buy local)
Reuse
Take your own insulated mug to Dutch Bros or Starbucks (you usually get a discount on your drink).  

Buy reusable bags instead of getting plastic bags.

Students who bring home lunch can use tupperware containers to reduce plastic

If you don't have reusable bags and get plastic bags. You can use plastic grocery bags for trash can liners instead of buying trash bags.
Recycle  
Give away books, DVD's, CD's, and magazines to a used book store or Goodwill

Shop at thrift stores or buy things though sites like Craigslist

Put paper and cans in the recycling bin