District Track Starts Today At Gresham
The District Track Meet is today and tomorrow at Gresham High School, but here is still some controversy over the last track meet against the Gresham Gophers and Sam Barlow Bruins as there was a difficulty in determining the times of runners due to the Bruins' time system going down.
"They tried their best (to clarify a winner) two days after the meet, but it was just really out of our control. Some places were wrong due to hand time being inaccurate," said girls Head Track Coach Luke Franzke.
The girls track team was defeated by one point against the Bruins, but crushed the Gophers. The girls finished second in league with a record of 6-1.
The boys team defeated the Bruins but lost to the Gophers.
With varsity districts starting today, Franzke hopes to advanced as many as athletes possible to state. Last year, 9 athletes and one relay team qualified for state. Franzke hoped to exceed those numbers this year.
"There's a lot that have potential for state, we're right at the bubble. This is a very exciting event," Franzke said.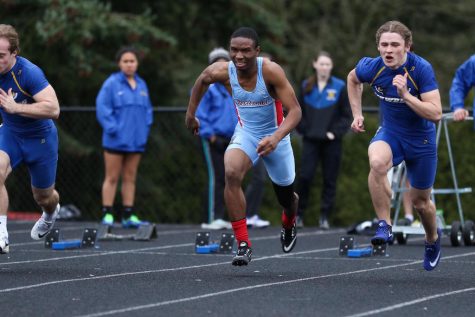 Freshman Jimmy Burton, who was called as the "fastest kid on the team" by coach Franzke, is excited to see what he's capable for his first year of high school track. "I'm expecting to go top 5 and compete against the best, I just wanna see where I rank as a freshman against older athletes," said Burton.
Runner for the 4×1 relay, Alyssa Ronnfeldt has good expectations for her relay team. "I think we can do really good, it's just a matter of who's faster and good hand offs," she said.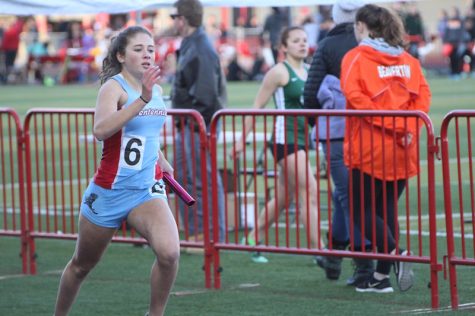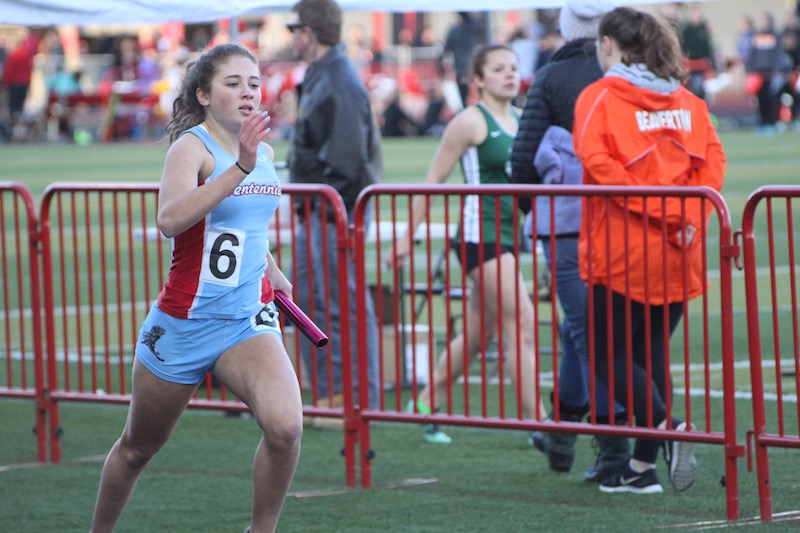 "It's been a successful and special season. We're excited to expand season goals," said Franzke.