Kue Wins!
Sophomore Philip Kue Takes Home the 113 Pound Championship.
After he won the 113 pound weight class at districts, sophomore Phillip Kue entered 6A-Championships with a lot of confidence and won the State Championship.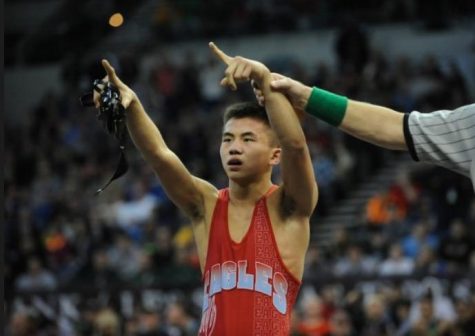 "I went in there feeling confident and positive. We trained super hard last week to get prepared for Saturday," said Kue.
Kue has been wrestling consistently since 1st grade. Last year he placed 3rd at State, and said he felt very underestimated this year.  That all changed when he won his 4th match and beat Roseburg junior  Hunter Sparks 4-3 for the championship.  Sparks had a record of career record of 75-18 and Kue was 31-5.
"I wasn't really nervous. It was more the stage of it; I just didn't want to disappoint my coaches doing stupid things," said Kue.  However, he admitted feeling more nervous during his final match. "I sat down somewhere quiet; I tried to not think about it too much."
Kue said his coaches are his biggest motivation and encourage his teammates as well to do their best and leave it all on the mat.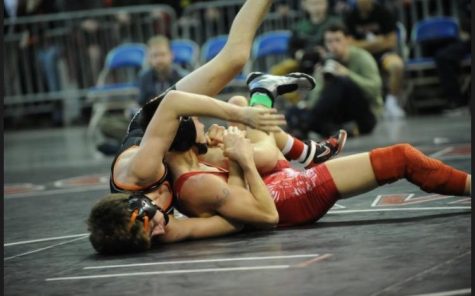 "I will be feeling more pressured next year.  Coming in as champion people will want to take it away from me." Kue says he plans on practicing more this off season, as well as doing tournaments to keep his momentum going.
"I feel good, I've been looking forward to this all my life and it feels really good to accomplish this," he said.
Look for a full wrestling wrap up later this week.