Cross Country Requires Stamina, Endurance
Athletes throughout time have always underestimated the amount of work and competitiveness it takes to be a cross country runner. Cross country is a sport that takes a lot of stamina, endurance, and dedication, rather than brute strength, quickness, and extreme height. Along with all of these traits that keep them in shape, they have to have an outstanding mindset to keep themselves going the whole 5000 meters of the race.
"Cross country is a tough sport, but you have to stay more tough mentally than anything," said sophomore Alina David on the differences between cross country and physical sports.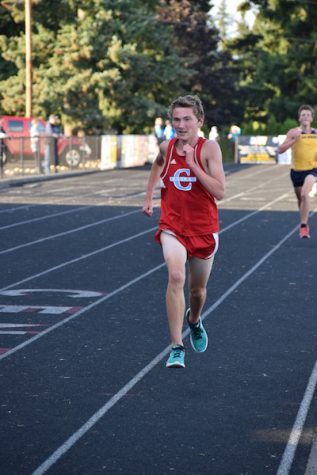 Hard work in the off season has had a negative effect on the Eagles Cross Country teams due to many runners recurring injuries. Coach Greg Letts said, "It seems as if injuries and sickness is lingering around a lot longer this year." This has obviously been a key factor as to why the boy's cross country team has started the year off with an 0-5 win-loss record, and the girls have won once so far this year with a 1-4 record.
"In any sport an injury can cause problems, but it is much worse in cross country, because missing practice can put you further behind your opponents," said junior Adam Voigt.
Letts' main goal this season is to have his team perform the best they have all season at the district meet. "I want to get some runners to qualify for the State Championship," he said.
The Eagles next meet is the George Fox Cross Country Classic Saturday, October 15.