Jacqueline's Album Recommendations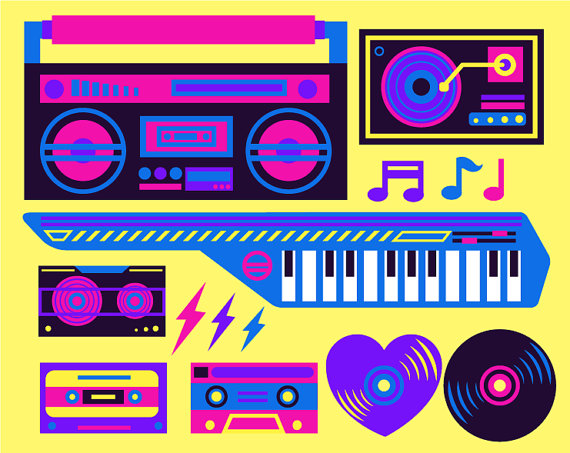 Whether you feel connected to the musicians themselves, the lyrics, or the instrumentals, music is one of those universal things that pretty much everyone enjoys. And nowadays, since we have music at our fingertips, we can find any genre of music by just about any artist. With that being said, I know it  can be daunting when trying to find some new music to listen to when there is so much to choose from. That is why I have assembled a list of seven album suggestions, so hopefully someone who is in the market for some new music is able to find some here. 
1. Youngblood (5 Seconds of Summer, 2018)
This album is for people who enjoy a good Australian boy band. There are 16 songs within this record, so there are a lot of options when it comes to songs you can listen to. If you have listened to their two albums before this one, and were not impressed, I recommend listening to this album before making your final judgments on them. Since there is a three year gap between Sounds Good Feels Good, the band's second album, and Youngblood I feel that with time they evolved to a more "mature" sound that I think a lot of people will appreciate. I suggest "Empty Wallets," and "Valentine," if you decide to take a listen. Also, if you are a fan of the bass guitar, Calum plays it spectacularly throughout this album. 
2. Squeeze (The Velvet Underground, 1973) 
I found out about them by accident when it was recommended to me while I was listening to music with my sister, and I am thankful that I did not skip it. The song I initially heard was "Louise," and the ending was by far the best part. It smoothly transitions from having a cheerful tone to the instruments and then the piano slowly changes to a beautiful relaxed mood to the song. And Lou Reed's vocals have a soft and quiet approach to the outro vocals of the song that I enjoyed listening to. The slow patter of the drumming in the background is also one of the things I really liked about it. Another great piece off this collection is "Crash."
3. Fetch the Bolt Cutters (Fiona Apple, 2020)
Fiona Apple's music is very different from the music I am  used to listening to, but once I had listened to the other songs and listened to the way she portrayed her emotions through her writing and singing, I fell in love with the album. The harmonies in her songs are very well pieced together, which I think really enhanced the way the album sounded. It was hard to choose a single song that gives you an overview of the whole album, but the songs that caught my attention the most are "Rack of His," "Ladies," and "Shameika." Nevertheless, I highly suggest taking some time to listen to at least a few of the songs off this record because they all have their own unique qualities that make them great. 
4. Superbloom (Ashton Irwin, 2020)
Superbloom is the most recent record, being released October 23, 2020. Though Ashton Irwin is only releasing this as a side project (he is still the drummer of 5 Seconds of Summer), it was shocking to hear about the release of the album because he announced it out of the blue. This album has a total of 10 songs, so far I have listened to the entirety of the album but  my favorite tracks are "SCAR," and "Sunshine." The lyrics in the songs are awesome since you are getting a small glimpse into the struggles he has gone through in his life and you get to see how he portrays that musically as a solo artist. Overall, you should take a listen to this record and see if it becomes one of your favorites as well. 
5. Ram (Paul McCartney, Linda McCartney, 1971) 
Being the Beatles member that Paul was, this album was destined to be good from the start. One factor that I believe made this record so great is that Paul incorporated Linda's backing vocals and harmonies into the songs. And these songs have very happy and upbeat sounds to them, which are great for listening to on a sunny day. Ram was also released pretty closely to when The Beatles broke up and so in Let it Be Paul has a similar tone of voice as in Ram, so if you like Let it Be, you will probably like Ram. "Another Day," and "Uncle Albert / Admiral Halsey," are excellent tracks off this album. 
6. Fine Line (Harry Styles, 2019)
Out of all of the albums I have mentioned in this list Fine Line was the one I was waiting the longest for and the one I was most excited to hear. This record was definitely more "pop" than his self-titled album, yet it still had its fair share of good jams. My favorite songs are definitely  "She," and "Canyon Moon." In "She," the song has a really interesting way of painting pictures in your head of what is being explained through the lyrics. When I first listened to this song I was able to visualize multiple scenarios of what I thought was happening, which I think is a key component to a good musician. Additionally, there is a very lengthy, but cool, guitar solo during the ending of the song. In my opinion every song after "Falling," is just incredible, but Fine Line altogether is a great work of musical art.
7. The New Abnormal (The Strokes, 2020)
Julian Casablancas will forever be one of my favorite lead singers because of this album. One really awesome thing about this record is that even though there are only nine songs most of them are over four minutes long, so you can get a lot in nine songs. I actually did not listen to it until months after it had already been released, and once I did take the time to listen to their work I became obsessed with all of their music. All of the songs are the best, but in particular "Ode to the Mets," and "The Adults Are Talking," are very good tracks. "Ode to the Mets," is for sure my favorite from all the songs. The intro instrumentals of the song are unbelievably put together, they have this "haunting" sound to them that I love. I absolutely recommend you listen to this album without skipping a single song. 
If something in this list sparked your interest, the link below will take you to a Spotify playlist that includes all of the songs mentioned above:
https://open.spotify.com/playlist/0VduSNJlc9xwxkO5jV9bmA?si=iVbB–SFRxeMPStlheSgsA