Lundgren Moves to Classroom as Pandemic Forces Pool Closure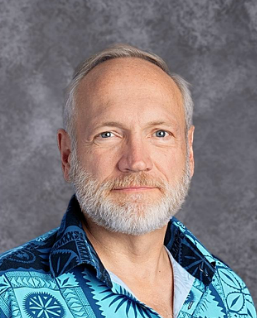 With the disruption caused by the Coronavirus Pandemic, many public facilities including Centennial's swimming pool are closed.
"It looks like we're going to try to have swimming, but that all depends on what's happening with the Coronavirus," swimming instructor and coach Rod Lundgren says.
The district requirement that all students must learn how to swim is suspended until the pool opens back up as well, he said.
On a statewide scale, the Oregon School Activities Association, or OSAA, currently plans to have a shortened seven-week competition season for winter sports, including swimming, starting from January 11 to February 28.
The Centennial School District bond measure passed last May also includes updates to the swimming pool.  "What they're doing is they're looking at how to fix the pool up a little bit and keep it around for another 40-50 years," Lundgren says. "The pool is 57 years old, and the life span of most swimming pools is around 50 years."
"[The repair] would include all kinds of things. Improving ventilation, or the roof, or the pool shell itself. And the plumbing, because all that stuff wears out. Chlorinated waters are pretty corrosive, so that's pretty hard on the concrete."
Right now with schools being closed down, they would like to get started on the repairs. Although with the possibility of a swim season that will not end until late February/early March, they plan to set up preparations and wait until the season ends. It is still quite early in the process, however.
As for Lundgren himself, after 20 years of teaching swimming in-person, it can be a bit of a challenge to adapt to online learning. "I keep learning new stuff," he says. "Luckily, the students are patient with me.  There's some cool stuff about distance learning, and I wouldn't be surprised if when we're over with the pandemic, that we continue to use distance learning in some capacity."
Lundgren started teaching Health 1 five years ago as a result of a teacher shortage, and is now teaching P.E. 1 online as well.
"It's a valuable program, especially the grade school swimming. It saves lives, and once you learn how to swim, you know how to swim the rest of your life, like riding a bicycle."