The Ups and Downs of My Corona-cation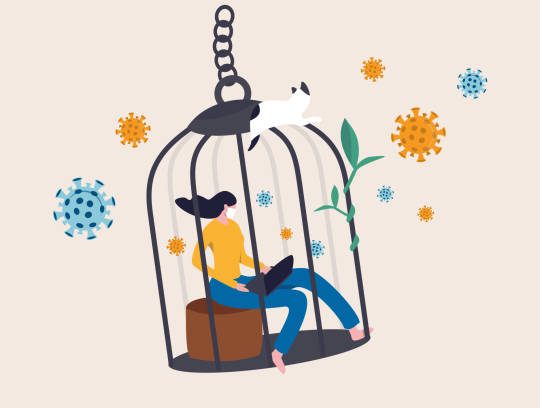 Everyday since I've been in isolation has been its own story. Whether I've been in a cleaning frenzy, or laying on the floor watching the sun reflect off of a pillow full of sequins, it is nothing less than its own adventure. 
If I were a captain on board of the USS Enterprise from Star Trek, my log would sound something along the lines of "Captain's log. Stardate 42620.2. After skipping through the halls of my basement I went upstairs to discover that in solidarity with my own patterns, my cat has still not moved in many hours."  
While sometimes I find myself having fun running around the backyard playing Sling-Ball (a game I have generated and become a master at during quarantine) with my sister, other times I find myself overwhelmed with how long I have been bored.
I did not know the meaning of boredom until now, I find myself thinking. 
As ways of staying out of the trap of boredom, I have learned the Bop to the Top dance from High School Musical, I have drawn Scooby-Doo on my wall, and I have most likely annoyed my mom. Even if she would never admit that I was annoying. 
My quarantine experience can most likely be fully encapsulated in a John Denver song. 
"Some days are diamonds, some days are stones"
Truer words could not be spoken for these days in quarantine. In fact, my excitement for today was getting to eat mac and cheese. But maybe tomorrow will be a diamond. So I will keep my head up until then and dance to some more songs. Afterall, it's always more forgiving to have a jam session in solitude.