MOS About Block Schedule
Headline….    The Talon Asks:  Teachers, What is Your Opinion on Block Schedules
Editor's note: Block schedules would have classes on "A Days" and "B Days."  Classes would be longer, but there would only be four classes per day.
Emma Wood, English teacher 
"It is really nice for English Class. You have time to write. It is also awesome for planning."
Eli Nolde, English teacher
"It's been a long time since we had one. It is nice to have blocks because we get through writing tasks and reading tasks in the same day. The only disadvantage is that sometimes you only see kids twice a week, but there's more prep time and smaller classes, which is nice."
Tom Young, Economics teacher
 "With some classes, block schedule works great. With other classes though, you need that daily practice. I like it, but 86 minutes is a long time for kids, and you have to be a good teacher to keep them entertained."
Julie Hilsenteger, Physics teacher 
"I like it for upper-level classes because you can get labs done in one period. It is hard for freshmen because they have to stay concentrated for a long time."
Mike Henderson, Government teacher
"Overall, it would be a good thing, but I think it is too many classess for kids if they have to take eight of them. I think we should have a five-period block with trimesters; that would be best for students."
Emily Aleman, administrator's secretary
 "I used to be in one. I liked it. There was more time with your teacher, and there was more time to do homework because you didn't have to do it the same day you got it. So, having actually experienced it, I think they work well."
Joe Brown, Math teacher
 "I think block schedules give more time for an in depth activity, and not just lectures. There is more flexibility, because of the time, to help students and not just get the lesson out."
Michael Grubar, Art teacher: "I like it for art, but it is hard to get to know students. You only see students every other day, so only a few times a week. The current schedule has more seat time."
Brent Child, Athletic director
"We had one a long time ago. There are, of course, advantages and disadvantages. I was teaching health, and I liked it, but it is very different for if you were teaching math. You don't get to see your students everyday. I could go either way."
About the Writer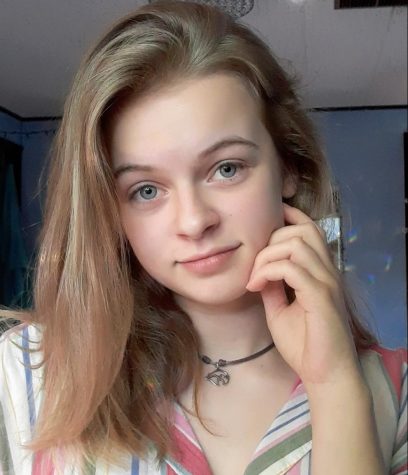 Beatrice Byrd, Editor
Editor Beatrice Byrd is a senior at CHS and is in her second year of writing for The Talon. She is very excited to be involved again this year. As the...