How Was Your First Week Of Freshman Year?
Sybasstian Prom 
"My first week of high school was pretty good.  I feel confident about this school year when it comes to getting good grades, having perfect attendance, etc.  I feel comfortable about being me even in front of the other grades. So far it is going very well."
Nadia Petryuk 
"High school is actually pretty good!  At first I was so scared and I thought it was gonna be hard and that I'd get lost.  But it is actually so easy! And yes, I am not gonna lie, I did get lost but everyone is so nice and they helped out!  Also, at first I was really quiet in all of my classes, but now I am really comfortable."
Kris Belmont 
"My freshman year is going good so far.  I like how we have more freedom and all of the teachers are very nice and great at teaching.  My year is going very well."
Janet Carrera 
"High school is not as bad as I thought it would be.  So far, it has been fun. Sure there's been some boring moments, and I believe that's because of the fact that they were explaining the way things worked but that's always boring.  The amount of freedom that's earned compared to last year feels great! Not having those stupid bathroom passes, being able to use your phone more often, being able to choose where to sit.  Definitely an upgrade. The environment is great. I am looking forward for the year and hope to have a good freshman experience."
Alex Hernandez 
"My first week of school has been good.  I am enjoying school as of right now."
Hayden Boyd 
"Honestly, the first week of school wasn't that bad.  I honestly don't have a problem with CHS as a place, but the people are annoying.  One thing I do like about it is that you can be with different groups of people and you don't have to be with the same group 24/7.  The other thing I like about school is that you have way more freedom in what you do unlike middle school. If I could change one thing, it would be to allow freshmen and sophomores off campus lunch."
Dennis Allen 
"My first week of school was cool I guess.  I just don't really like school in general, but the teachers are way more chill, and since I pretty much knew everyone it wasn't awkward."
Yanik Bosovik 
"My first week of high school was something different, something I never expected.  Different from elementary and middle school. A lot of new people. Meeting new people was kind of scary, but after you meet them it's a great experience.  I was pretty scared going into highschool but I am glad I have started. Being able to play high school soccer is also an amazing experience and I recommend that people join school sports because it is very fun.  Overall, I am enjoying high school and I can't wait for the future."
Brooklyn Autry 
"My first week of school overall was pretty good.  The first few days were pretty easy and went better than I expected.  Going from online school to learning how to get around the school was pretty tricky, and learning the quickest routes to my next classes was challenging.  The only reason I finally figured it out was from all the help from the upperclassmen. My teachers are all great and my peers are all kind. So far I love highschool and I love all the freedom and how independent we can be."
Riley Buckland
 "My freshman year isn't as easy as everyone said it was going to be.  My classes str so spread out it was hard to find them at first, but once I got the hang of it, it was actually pretty easy.  I actually like my classes and the people I'm with in all of them. Overall, the start of my freshman year wasn't bad."
Keira Cha 
"My first week of high school was good.  My teachers were very welcoming and made me feel comfortable in the classroom.  I like having classes in different parts of the school, and having classes with many different kids. Overall I really like highschool and so far I am excited for what's to come!"
April Roberts
 "My first day went good. I was expecting it to be different and a lot harder than it actually is."
About the Writer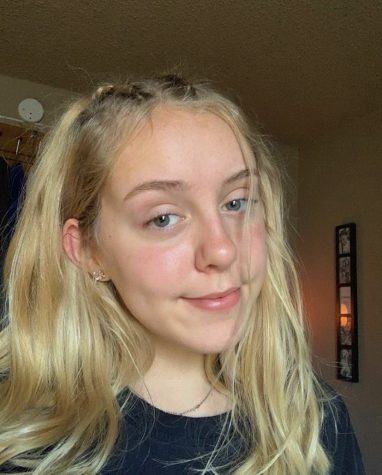 Alexi Howard, Staff Writer
Alexi Howard is a junior this year at CHS.  She joined journalism because the thought of meeting new people around the school seemed interesting to her. ...