SAT Registrations DUE: September 11, 2019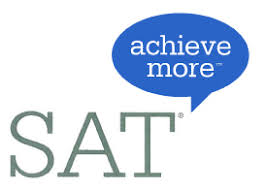 All seniors and juniors must have their SAT registration forms turned in to the CHS bookkeeper by Wednesday this week if they want to be able to take their SAT exam on the 16th of October this year.  A parent signature is required so please take a registration form home by Tuesday. Forms can be found in the office or requested from an english teacher. There is a non-refundable fee of $50. Students with free or reduced lunch still have to pay a fee of $10.  If free/reduced lunch students miss the test there will be an additional fee of $15. 
The day of the exam is on a Wednesday (with late start).  Test taking will begin at 9:00 am and take around four hours, including breaks.  Please come on time with a #2 pencil, your student ID, and an approved calculator.  Students are to stay for the entirety of the test taking time, leaving early will result in a forfeit.  Students are NOT allowed snacks or drinks, backpacks, or phones in test taking area. Phones are also not allowed during breaks, if this is violated, test will be void.  
There will be a pre-administration session held early October in which students must participate.
Please NOTE: CHS is not offering the essay portion of the test.