Youth Essentials Coordinator Nicole Johnson Transfers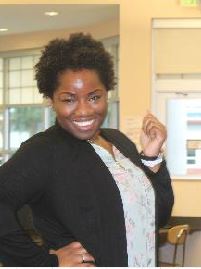 Nicole Johnson, the Youth Essentials Coordinator is leaving CHS to work as a Community Engagement Organizer at 1000 Friends of Oregon. Though she will definitely miss the dance parties, smiling faces, and genuine love from the students, she is still looking forward to her new position.
Some of her favorite memories from her time here at CHS include the Black History Month assemblies, watching students speak during student leadership, and when her student was accepted into Dillard University. When asked what she enjoyed most about her time here, she responded, "The culture of this room. Also, the ability to work with teachers and staff to improve student success,"
Johnson has clearly made an impact on everyone she has worked with. "I would say Nicole is inspirational, she brings happiness to the room. She helped open my mind  and made me feel comfortable. She's honestly there for everyone, regardless of the situation," said senior Marlenae Hicks.
Not only has she been an inspiration for her students, but also her colleagues. "I would say perseverance is what I'll remember from Nicole. One good thing about Nicole is she was very punctual, and she was overly thoughtful of her students. She really dedicated herself to making sure her students had their needs (met) for the next level or for graduation," said REAP Adviser Daniel Shelton.
There is no doubt that Johnson is a hard worker who cares very deeply for her students, and the community at CHS reflects that. Senior Tahlia Thomas said, "One thing I like about Nicole is she's a second mom to everyone at school and we know we can come to her for anything. Nicole would always go above and beyond, she would do more than what you asked her for."
Though Johnson may be leaving CHS, she gave students some parting words of advice, "I think that students have more potential than they think. They need to believe in themselves no matter what other people have told them," Johnson stated. "When you don't know what to do, ask for help,"
Taking a pause, she then said, "Walk in your greatness."
About the Contributor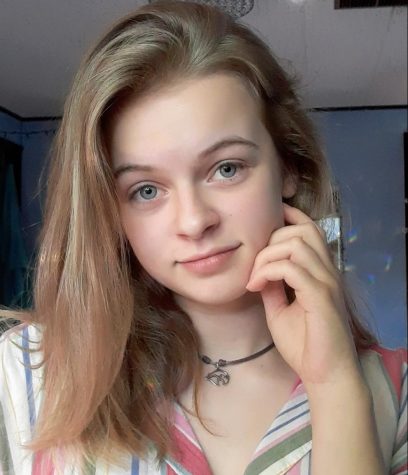 Beatrice Byrd, Editor
Editor Beatrice Byrd is a senior at CHS and is in her second year of writing for The Talon. She is very excited to be involved again this year. As the...