McHone Wins 3 Individual Titles, Schultz Wins Pole Vault
The boys and girls track athletes represented Centennial really well at the State Track and Field Championships this past weekend at Mt. Hood Community College.  We didn't take a lot of kids but the athletes who qualified for state packed a punch on top of the podium in a number of events. The girls team placed third in the state bringing home a trophy and was only four points away from a State Title. 
Senior Maddie McHone was the big fire power for the Eagles as she was the State Champion in three events!  She won the High Jump, jumping 5'6″ and attempting a new school record at 5'6 3/4″, which was almost achieved.  She also won the 100 meter High Hurdles, and the 300 meter intermediate hurdles setting a new school record. She individually scored 30 points for our team score. She was the 2nd highest point scorer for the girls in the state.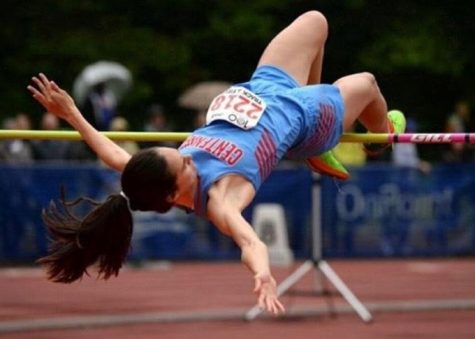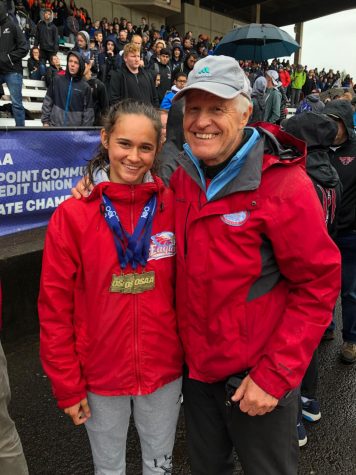 Savannah Schultz also topped the podium as a State Champion in the pole vault.  Savannah was the only girl to clear bars on the first attempt and was able to secure a state title by her competitors not clearing heights.  She finished with jumping 12′ to secure the state title.
The support crew who also made the podium created a 3rd place finish for the girls in the overall point total.
Junior Angel Aluesi placed runner up (2nd place) in the girls shot put and placed 7th in the girls javelin throw.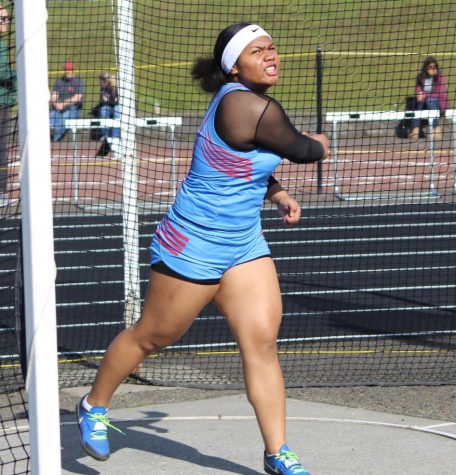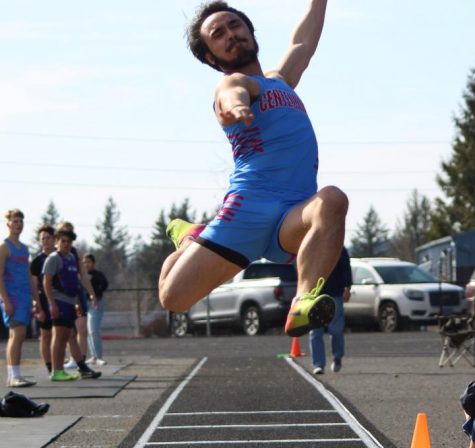 Sierra Schultz was able to place 8th in the girls pole vault scoring a point for our team. 
The boys 4×100 relay (Nick Garcia, Joaquin Mandrigal, Aleck Gabriel, and Jimmie Barton) were seeded in the slower heat based on their 2nd place district time.  They were able to set a new personal record an ran their way to placing 7th overall at state. By making the podium, they established themselves as one of the fastest relay teams in the State.
Barton was able to compete really hard in his individual events, 100m and 200m dash.  Barton was coming off a major hamstring injury from our first league meet of the season and still proved he's one of the state's fastest sprinters by placing placed 6th in the 100m (11.06) and 7th in the 200m (23.03).