What The Huecker? Gone After 19 Years
Assistant Principal's Secretary Debbie Huecker has been involved in education overall for 19 years. She started at Centennial in August 2000, and is going to miss the staff when she's retired. Before CHS, she worked for Wells Fargo in San Francisco where she was an International Financial Analyst.
Favorite memories include, "The plays that Shelley and I were in and going to New York with the drama kids," she said.
In addition to favorite recollections, her husband Don is retired and her children also attended Centennial School District.
"I have two kids that went through school here, and I have a grandson who is three," she exclaimed.
She intends to travel when she retires, but will also spend a lot of time with her grandchildren and dogs.
To the staff, she wants to express the importance of patience.  
"Debbie will be missed.  She's got a historical perspective of CHS that very few people have," said teacher Anna Cirbo. "We just love her!"
"Everyone needs a Debbie in their lives. She is a sweet and caring person with a "get stuff done" attitude," said Counseling Secretary Maria Martinez.
Greg Melvin, Dean of Students, said, "It is hard for me to imagine CHS without Debbie and Shelley. For the past 20 years they have been on the front line dealing with all of the crazy things that take place in the Main Office. They are outstanding co-workers and have had my back in a lot of rough situations. What stands out to me though is how much they care about the students, staff, parents and families in the Centennial Community. They have been greatly supportive of my family and myself through good times and bad. There are thousands of students over the past two decades who would say the same thing. Debbie and Shelley will be greatly missed!!"
About the Contributor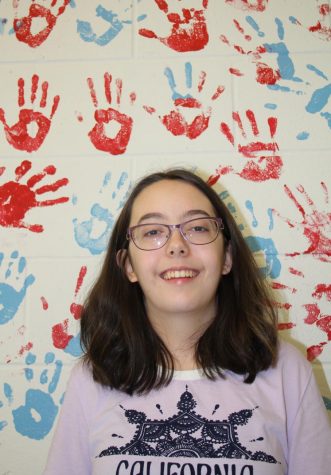 Daniella Young, Editor-in-Chief
Daniella Young, 17, is a senior and is excited about her second year of advanced journalism. She took Beginning Journalism her freshman year, and loved...