CHS Remembers Kitchen Staff Member Adam Curtis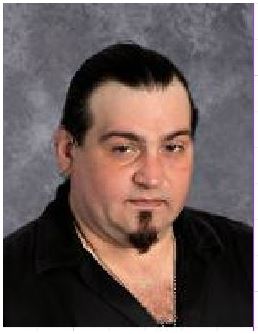 Adam Curtis, a beloved CHS Dining Services Staff Member, passed April 16 from medical complications.
He had been working at CHS since 2015 and had attended Centennial School District from elementary school (then Lynch Wood), and middle and high schools through 1998.
His mother, Linda Curtis, who retired from CHS a few years ago, worked as an Educational Assistant in the district.
Adam Curtis dedicated his time to fixing broken things, playing music, and volunteered taking older ladies to their appointments, according to a statement prepared by the district.  His sense of humor was wicked, and he was helping raise a friend's daughter.
CHS will remember him for his work, service, and dedication to the school, and he will be dearly missed.
"Adam was deeply connected to Centennial School District. His mother worked here for years and he attended Centennial Schools.  Adam worked at the high school since 2015; he was known for being polite and kind to the students that he served. He is missed by the cafeteria staff, the students and staff that he served, and by all of the people that knew him," said principal Mairi Scott-Aguirre.
"I didn't know Adam too well but I always appreciated his kindness. He was such a funny guy," said teacher Ian Parks.  "He was always kind to the students he served. They liked him a lot too," he said.
"We talked mostly about guitar. He liked to build guitars and we shared that hobby," Parks added.
People's emotions are still very exposed, so instead of speaking about Adam, the kitchen staff at CHS prepared this statement that they presented to The Talon yesterday: Though his persona might be perceived at times as crusty and cranky inside Adam Curtis (aka man in black) was a man of compassion, loyalty and wit. He was a loving father, son, brother and friend. As his friend, I always knew he had my back, and if I needed, would be there at a moments notice. Adam fought a tough, two-year battle, but lost his life April 16, 2019. He was 38. He will be greatly missed by all who loved him.