Newsies Auditions Begin Today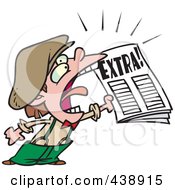 Every year Kellie McCarty puts on a school musical, allowing students to audition for parts. Later they perform on stage in front of students and parents.
This year that musical is "Newsies".
"This is a high energy show and I'm excited to see what the kids bring to the audience," said McCarty.
The show was suggested by the kids. With that in mind McCarty, her vocal director, and choreographer met and voted as a council, deciding on Newsies.
"Newsies" auditions will be February 12-14 after school. The show will air May 9-11 and 16-18 at 7pm.
On Jan. 31, drama students competed at Regionals with nine scenes qualifying for State. This is the most scenes to be qualified in McCarty's history of teaching here at Centennial.
24 out of 36 CHS entries qualified for Nationals!
Qualifying for Nationals with Superior Scores
Duo Dramatic Novice-Beatrice Byrd and Maggie Redden
Duo Dramatic Experienced-Christopher Mendez and Emily Spain
Duo Dramatic Experienced-Dennis Gebauer and Jackson Autry
Duo Dramatic Experienced-Lukas Hurley and Trenton Ruffin
Duo Dramatic Experienced-Kaden Moss and Joseph Kaylor
Duo Comic Experienced-Frances Sopata and Marie Miller
Duo Comic Experienced-Philip Koshuba and Gavin Lickey
Solo Acting Novice-Dahiro Nassib
Solo Acting Novice-Jigme Norbu
Solo Acting Novice-Alexis Young
Solo Acting Novice-Akaisha Williams
Solo Acting Experienced-Morgan Bass
Solo Acting Experienced-Lukas Hurley
Solo Acting Experienced-Kaden Moss
Solo Acting Experienced-Joseph Kaylor
Solo Acting Experienced-Trenton Ruffin
Solo Acting Experienced-Jessica Cabrera
Solo Acting Experienced-Philip Koshuba
Solo Acting Experienced-Jackson Autry
Solo Acting Experienced-Melody Howard
Solo Musical Theatre-Christopher Mendez
Solo Musical Theatre-Ariel Aland
Solo Musical Theatre-Jessica Cabrera
Large Group Musical-Kaden Moss, Joseph Kaylor, Trenton Ruffin, Ariel Aland, August Villalobos, Morgan Bass, Gavin Lickey, Jessica Cabrera, Christopher Mendez, Jackson Autry, Lukas Hurley, Marie Miller, Beatrice Byrd, Dahiro Nassib, Madison Spencer, and Alexander Hampton
About the Writer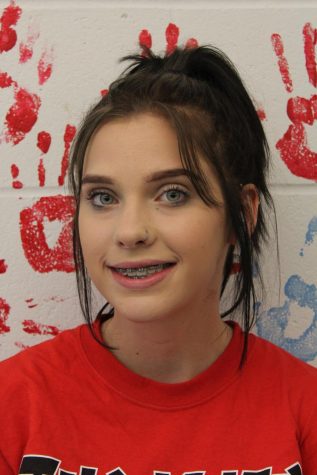 Chelsea Hartung, Staff Writer
Chelsea Hartung is a junior here at CHS. This will be her second year writing for the Talon. Outside of school Chelsea likes to go on runs to stay in shape...