Drama Presents Regional Showcase Night Tomorrow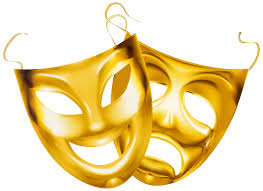 Tomorrow night the theater program is putting together a showcase of students who did well at the Mt Hood District Competition a few weeks ago. The showcase will be trying to earn enough money to send the students to state later this year.
Do you wish to support a specific student in their state going endeavor? You can buy a ticket for $5 from a student and they'll have five extra dollars going to their state-going experience.
Don't have anyone in mind? Feel free to support the program anyway and pay upfront at the auditorium. All ticket sales go to the theater program.
The show starts at 6:30 pm and will go for no more than two hours.
Students will be performing one and two person scenes that they have been independently working with for a few months now.