Black History Month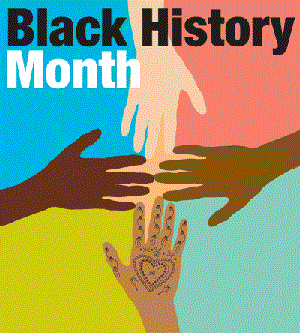 Black History Month is more than a celebration of the African Americans. It is a time when young black kids can learn about where they came from, they can learn that having melanin heavy skin is a blessing, they can be proud of who they are and who they descended from, and they can be enticed to learn more of their ancestors who gave so much for them. Black History Month reminds us to stop, turn around, and look back at how far we have came along our path. However I believe that the celebration of the African American race should be year long.
African Americans have been in America since the beginning. Even as slaves they built America. The slave owners told them may have told them what to build, but the slaves did the heavy work. Beyond that, the black culture have been the minds behind many great inventions. Garrett Morgan (1877 – 1963) created the traffic light and the gas mask, originally name the smoke hood. George Washington Carver (1864 – 1943)  was a master of agriculture and created hundreds of product that were created from peanuts, sweet potatoes and soybeans. Frederick McKinley Jone (1893 – 1961) was a great inventor in the field of refrigeration, with over 40 patents related to that field; Frederick Jones was most notably known for creating the automatic refrigeration system for long haul trucks. Those are only three intelligent African Americans who created products that are essential to many Americans and businesses nationwide. Without them, America would not be as powerful of a nation as it is today.
America has been a nation for centuries and has gone through many hardships, and African Americans have always been there to help. When America had a seemingly impossible problem, there was an intelligent black mind that was hard at work trying to find the solution.  When America didn't have the strength to move forward, African Americans were right behind giving them the push they needed. America is a strong country, and much of its achievements are because of African Americans. Almost every notable part of American history has been influenced in some way by a black man or woman. African Americans will forever be a part of America, and they are only celebrated during the shortest month of the year. The African American race have earned more acknowledgement and respect than that.