Girls Wrestling Pins 5 Cavaliers Last Night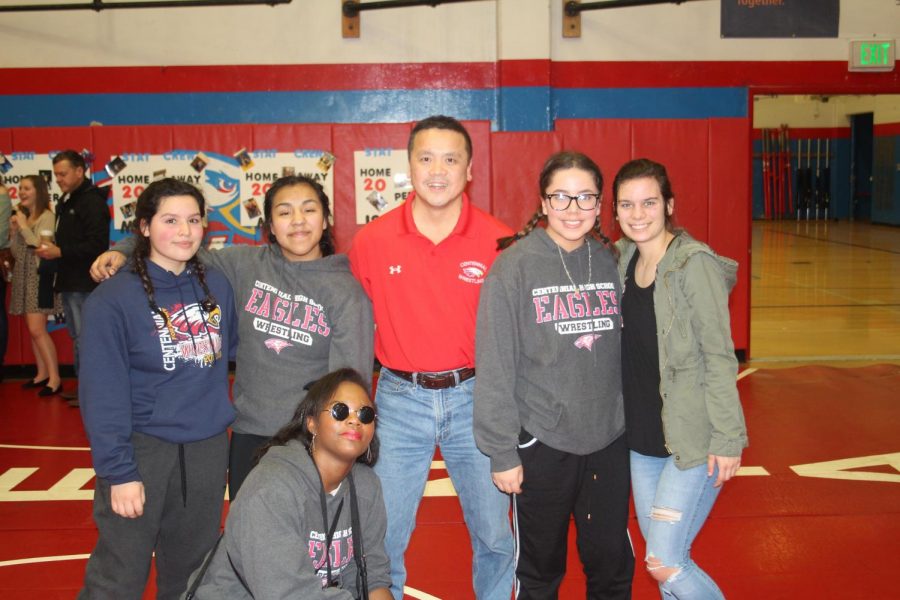 The girls first wrestling matches were held at David Douglas on Friday and the Eagles got a win on the road.
Head wrestling coach Taz Le said the program is going well.  He's been a part of coaching at Centennial for eight years and has 13 total years of experience.
Against Hood River, the Eagles lost in overall points.
The Eagles faced off at Liberty High School for a tournament and came out ninth out of 33 schools.
Last night's meet was at home at 5 against Clackamas and the girls came out with a win by pinning each of their opponents.
Here is the girls wrestling roster and weight classes:
110: Renee Dunlap, Kaylinn Lawrence
120: Crystal Guzman
130: Fartun Mohamed, Rose Zeller, Nicole Martinez
135: Ashley Chapman, Jessica Cornea
140: Aniyah Mitchell-McManus & Emma Johnson
145: Andrea Vega, Daisy Lerma, Taylor Queen, Jewel Munoz
155: Ayla Andersen, Destiny Franco
170: Sade Davis, Simone Willingham
235: Lisette Perez Cruz