Holidays Bring Potential Danger To Pets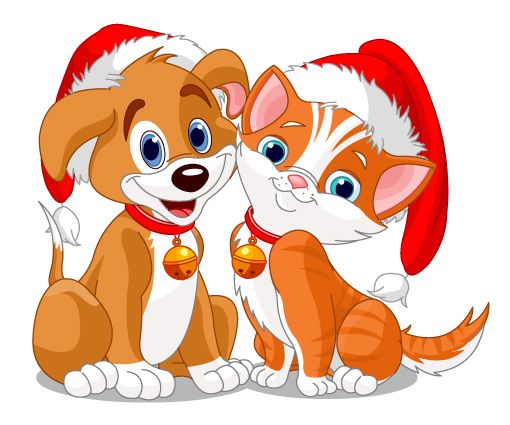 The Christmas season is around the corner and there are animal related dangers that students and families should know about to keep their pets safe during the holidays. Veterinarians are very busy with emergency cases related to these dangers.
"Most of our emergencies go to the emergency clinic but probably have 4 to 5 a day," said Kenneth Hughs, a veterinarian at Dogwood Pet Hospital. 
Poisonous winter plants such as Poinsettias, Christmas cactus, Holly, and Mistletoe can cause problems in the intestinal tract, causing vomiting and diarrhea.
Gift wrapping such as ribbon and bows are one of the many dangers for animals during the holidays, as a cat can play with it or swallow it which could cause emergency surgery.
Christmas decorations such as lights, tinsel, candles, and ornaments if broken eaten or chewed could have a negative effect on the body.  Stepping on ornaments and light could burn or cut pads on their paws. Tinsel if swallowed requires emergency surgery; it could cause serious damage to the stomach and intestinal tract if it isn't removed right away.
Holiday food such as chocolate and other types candy can cause seizures and fast heart rate. The darker the chocolate is, the more dangerous it is. Leftovers can also be a concern if an animal gets into it, causing Pancreatitis or other illnesses.
New Year's poppers and fireworks are a danger because both make loud noises which can scare animals, causing them to run off.  
There are ways students can keep animals safe from these dangers.
"Well they need to keep all of the food off the counter where a dog could get up into it or a cat a can get up into it. Keep all lights and tinsel away from them. Animals will chew on them on Christmas glass ornaments. Just keep stuff away from them, that's all you can do," said Hughs.