Lee Takes Official Girls Wrestling Position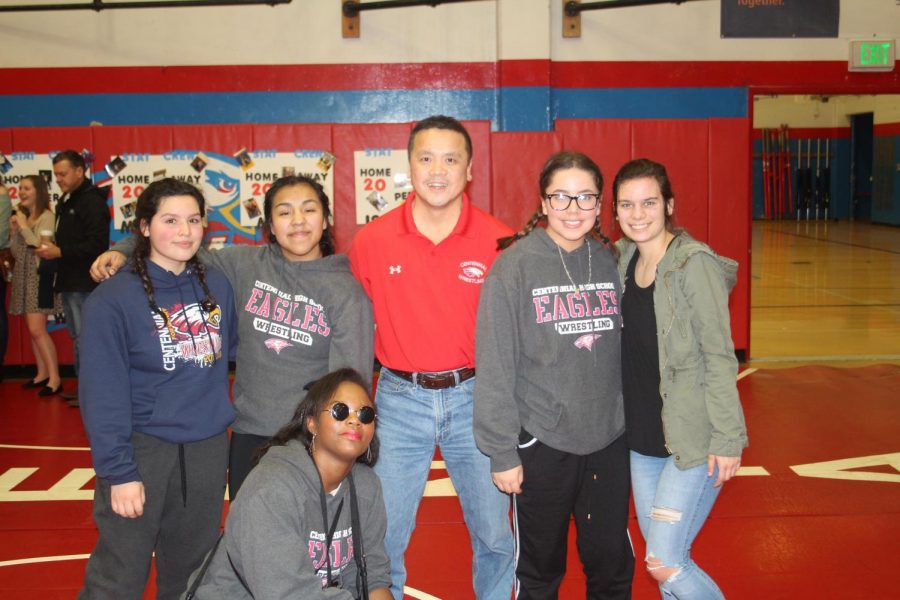 Taz Lee has been hired as the new girls wrestling coach. Interestingly enough, this is not Lee's first time coaching within the district.
He started his coaching career at David Douglas for five years. In fact, the Ohio State recruit Phillip Kue was coached by Lee when he was just five years old.
Not only did he coach at David Douglas but prior to his new position, Lee coached both youth football and little school wrestling for over twelve years for the Centennial District. His two sons are graduates from CHS and were on the track team and captains of the football team.
As a matter of fact, this year isn't even Lee's first year coaching girls wrestling at CHS. He was there two years ago when there were only two girls on the team which grew into seven girls the next year. Because there were only a handful of girls, Lee was not considered to be an official coach and did not have a key to the wrestling room.
So when the girls asked what would need to happen for him to officially become their coach he said that he would need 20 girls signed up for wrestling. When the girls heard this they were determined to make this happen so they went out and recruited. This year there is a total of 20 girls signed up for wrestling officially creating a girls wrestling team, while also making CHS the biggest number of girl wrestlers in the district.
Lee's biggest goal for the girls wrestling team is not only to teach the girls how to wrestle but to teach them characteristics that will help them through life. His hope is that some of the girls may take ownership of the program helping it grow whether he's coaching or not.
In order for these goals to be achieved, Lee said,"Girls need to sign up!" If you are on your offseason and need to get into shape girls wrestling is a great way to get those toned abs you've been wanting while enhancing your reflexes. In the words of Lee himself, "Give it a chance."