Fall Play Closes Tomorrow Night!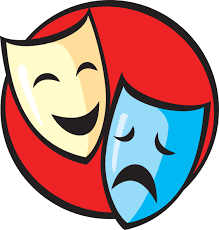 Tomorrow night is the last showing of the Fall Play, Ken Ludwig's Shakespeare in Hollywood.  
The production synopsis describes the production as, "It's 1934, and Shakespeare's most famous fairies, Oberon and Puck, have magically materialized on the Warner Bros. Hollywood set of Max Reinhardt's A Midsummer Night's Dream.
Instantly smitten by the glitz and glamour of show biz, the two are ushered onto the silver screen to play (who else?) themselves.
With a little help from a feisty flower, blonde bombshells, movie moguls, and arrogant "asses" are tossed into loopy love triangles, with raucous results. The mischievous magic of moviedom sparkles in this hilarious comic romp."
Junior Morgan Bass, one of two assistant directors of the show said, "It's one of the best shows I've been apart of and I've been a part of 4 shows now here at CHS.  It's by far the funniest one we've put on, and the environment around it was so- so much fun."
The play has been in the works for about two months now, and the cast seems to be more than excited to be participating. The leads of the play are Kaden Moss who plays Oberon, Jessica Cabrera playing Olivia, and Melody Howard playing Lydia.
The play will also be performing at 7pm.   Pricing is $10 for adults, $8 for students and senior citizens, and $5 for students and staff.
Alex Hampton, one of the actors says, "Our last show is gonna be great. Come see."