Heartbreaker! Boys Lose On Penalty Kicks
The 11th seeded boys soccer team was eliminated in the first round of the playoffs Saturday by 22nd seed Lake Oswego.
The game was tied 2-2 going after double overtime. The Eagles ended up in a penalty shootout and ended up losing 5-4 during the shootout, for a final score of 3-2.
"Let just say it didn't end the way we had expected," said Head Coach Todd Saks. "I felt we played a very controlled game.  After LO scored on us in the first 2 minutes, we turned on and took control."
Saks said,  "We locked down their game plan which was to boot and dump the ball behind our back line.  The chances were there we just couldn't finish. That was the story of this season. We would out play every team but just couldn't put the ball in the back of the net."
Despite the loss, Saks remained proud of his team.  "I am very proud of the boys. They are a great example of the quality of students we have at Centennial School District.  I love watching them play and go about their business," he said. " In the end, I just wanted more time with them and watch them play a game they all love."
Senior Nathan Feltner said, "In the first half we came out a little slow so they ended up scoring the first goal. After that we dominated the game and scored twice to go up 2-1 at the end of the half. We continued to dominate the game in the second half but unfortunately they scored again. We would then end up losing in penalty kicks. I thought we deserved the win and we're the better team but that's how soccer goes sometimes."
About the Contributor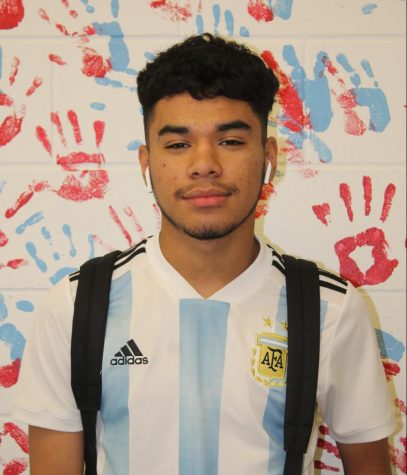 Mauricio Lemus-Vargas, Staff Writer
Junior Mauricio Lemus-Vargas is a second-year newspaper member.   In his spare time Mauricio enjoys buying/ selling shoes, watching and playing soccer...