Food For Families Hires New Executive Director
Food for Families is a free food pantry that was created by FBLA students at CHS.  It was recognized as a registered non-profit in Nov. 2014. In July 2015, the first Food for Families distribution took place.  
According to founding director Adriann Hardin, the food pantry is a safe and comfortable environment for those in need to collect basic food items.  There are no verifications such as address or income required to receive groceries.
Hardin has stepped down and given the position of executive director of Food for Families to Ellie Graham, a former CHS student and said she is, "Really excited to be part of the program at CHS."
Graham is going to college to earn a degree in nonprofit work.  She said that part of the reason she enjoys being involved in this organization is, "It's making the community I grew up in a better place."
Food for Families in total has helped 4,000 families which means about 18,000 people in the Centennial community get free groceries.  According to Graham, each distribution is about 100 families which helps between 400 to 500 people. Based on the numbers, it can be easily said that the Centennial community has been positively impacted by the Food for Families organization.
Some upcoming events to look forward to are on Dec. 9, Food for Families is holding a fundraiser.  It is called Milk and Cookies with Santa, and there will be crafts and food. The fundraiser is being held at the Oregon Public House.  Graham said, "We are always looking for volunteers and people to come and shop."
About the Writer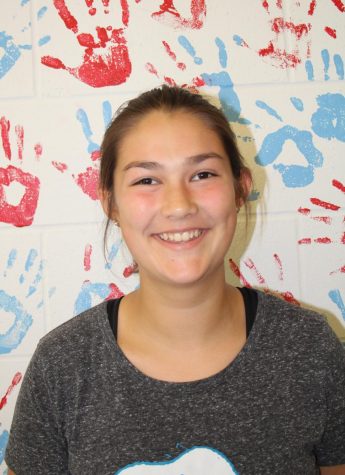 Milana Oliphant, Assistant Editor
Assistant Editor Milana Oliphant, 17, is a senior and this will be her second year in journalism.  In addition to being a part of The Talon, she also...