Personal Opinion: Senior Perspective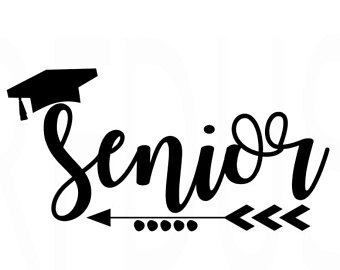 I can't believe I'm a senior already! It feels bittersweet to think that in eight months, it'll be time to graduate.
Throughout these past 12 years, there have been hardships and stressful times, but me and every other senior have made it to this important part of our lives.
Now that us seniors won't be at Centennial next year, the question of where we'll be in a year is an important one.
My plan is to apply for financial aid and the Oregon Promise scholarship to go to Mt. Hood first, and then transfer. Where I'll transfer remains a mystery but Linfield, University of Portland, and University of Oregon seem like good options.
Probably my biggest fear about graduating is that I'm going to go into a career that I'm not passionate about and then be stuck; all I want is to study something that I'm ready to dedicate the rest of my life to, and to make a difference in the world.
Another fear I have is the amount of debt I might end up with after college. Although this is common among students, I still tend to worry about it. However, with scholarships, grants and more, college is more affordable.
Despite these fears, I'm really excited to be moving on to another chapter of my life. I've made many memories at CHS, and even though I'm sad it's my last year, I know good things are coming.
Many seniors like me don't know exactly what we want to do after high school yet. It's the biggest decision a student has to make, and it's a decision that shouldn't be rushed or made right away if they aren't completely sure.
This is why many students sometimes begin with community college. Personally, I think it's the best decision; there's less money involved, and there are many advisors who can help students find the right career for them.
Another thing that can help is students meeting with counselors or advisors before college and making a plan. Knowing where to start and what to apply for will help students feel more confident in the process as a whole and determining who they want to be.
It's hard to believe that it's my last year of high school, and I can't wait to see what's in store for the class of 2019.