Ree Returns To Court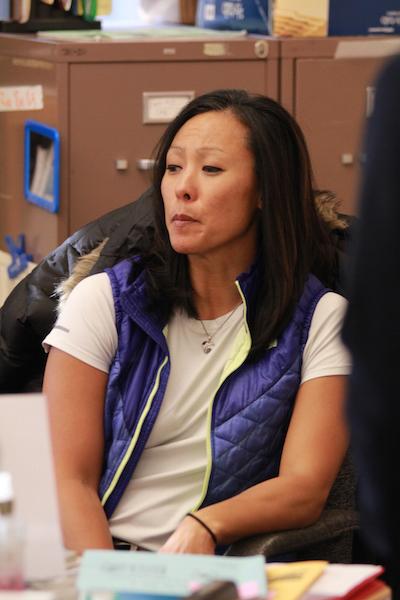 Teacher Kristy Ree is the new girls volleyball coach!  She said that she was a little skeptical going in but Athletic Director "Mr. (Brent) Child was very convincing when asking and we got a good group of coaches assembled."
Ree has had several years of experience; she was first team club ball in high school and played through college.  Ree is very experienced and many players are looking forward to her coaching.
Sophomore Bailey Becker said, "I'm super excited for the new year and I feel like she will bring a fresh perspective. I'm looking forward to working with someone with such an extensive volleyball background."
Many girls are excited just to have a change.
Ree said, "I'm coming in with a competitive goal and I will develop a competitive team."  
Ree said she is coming in with an open mind because she doesn't know the team yet and is looking forward to fall tryouts to see who will come out for the team.
Natahlia Thomas said, "I've always loved Mrs. Ree, she's the best at everything she does.  I think that she is very experienced and will bring us success unlike past years.