Ado Reveals His Top 5 High School Moments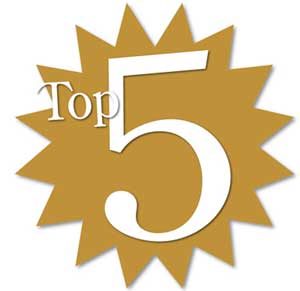 To start things off I'm going to go all the way back to my freshman year. When I just started going to school, I was still a little nervous and anxious about if I would still play basketball going into this stage in my life. Tryouts were coming up and I really wanted to make it so I could continue to play the sport I love with all the friends I had made the last two years. One day before tryouts however, I sprained my ankle and wasn't able to try out. Thankfully however the coach had already seen me play, and I made the team despite my injury. That was one of the best feelings I had ever experienced.

Another moment that was great during high school was the He-Man volleyball game that we played at our school during my senior year. It was all the seniors coming together to play in a tournament of games against the juniors, girls varsity team, and the staff. And although our team didn't win, being able to come together as a senior class and have fun was a great experience.

Next is not really a moment, but more of a time period in my life. During my junior year I had finally had a lunch where I was together with literally all of my closest friends. I remember walking in on the first day trying to see who all had this lunch period with me, to just see a swarm of all my friends. We ended up taking three 3 tables back to back to back, but once we sorted it out and were all together, it was amazing. All the memories and laughs are unforgettable and I truly had an amazing time each day at lunch because of my friends. We had never gotten the opportunity to all have lunch together, so when we finally did we made sure to make the best of it.

Starting off senior year has to be another top moment for me. Going through three years of hard work and coming back knowing you're the leading class is truly a special feeling. It was now our classes time to be at the forefront of our school. The first day of senior year was a completely different feel than every other year, there was a feeling of freedom that we all now had, but also responsibility because we were now the ones that everyone would look up to. Being seen as a role model and "the seniors" was truly something that you don't experience everyday.

Lastly, and definitely the best moment I've had throughout high school, is the last day of my senior year. Knowing that I've personally done it. Getting through the four years, taking all the required classes and passing them, putting in so much time, energy and effort every single day trying to make sure that I'll be able to move on and graduate high school, all are now worth it as I sit back and reflect on my four years. Were they perfect? No. But with all the friends I've met, and things I've done and accomplished, I wouldn't have it any other way. Being able to say that I have officially graduated and finished high school, will be one of the best moments of my life for a while.