Softball Looking Forward To Postseason Matchup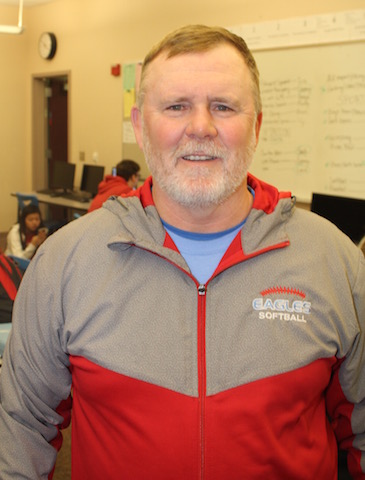 The softball team has officially concluded their regular season, ending with a 8-5 win against Central Catholic and a 13-12 overall record, with a 5-9 league record. They finished 23rd in state and are poised to enter the postseason.
Sophomore and athlete-of-the-month Hadley Cook explains how she feels about the award saying, "I'm very excited…I've been struggling all of last year but this year I'm doing well." Cook tore her ACL in the previous basketball and went through adversity but responded to treatment well and entered the softball season motivated. "We have good chemistry and we bond. We have a group chat that we send a bunch of weird and funny stuff in."
Head Coach Steve Baker believes, "We should end up being around the top 28," which will earn a postseason spot.
He also reflects on sophomore  pitcher Charlotte Marcum's impactful injury stating "We had to get someone else to fill her position and when you have to do that it messes with the whole rotation."
Baker also emphasises how good the pitchers are in the Mt. Hood Conference. "Our league is very competitive and we have to play great defense every night.  But we've made adjustments (with the loss of Marcum," he said.
Baker also reflects on Ashley Hawkins's dominant performance this year explaining, "Her speed is her best aspect, She has broken the Centennial record of most bases stolen. she has about 40 at this point." The record itself has stood there for 39 years.
The first round of the playoffs will begin on Monday May 21st, with the opponent yet to be determined.