Track Sends Several To State
Hang on for a minute...we're trying to find some more stories you might like.
This year the MHC District Meet was held at Gresham High School on May 8-9. The Centennial boys took third place with a score of 100.5. Central Catholic finished 1st with 179 points, followed by Oregon City with 111.5 points. On the other had the Centennial girls took 2nd place with a score of 118.5, the winner, Clackamas finished with a 158 points.
At this moment three boys have qualified for state, sophomore Jimmie Barton,and seniors David Sanchez and Raven Lickey. Barton came out as district champion for the 100m dash setting a meet record with a time of 10.63 seconds. He also took second in the 200m with a time of 21.91. Senior David Sanchez was district champion as well in the Pole Vault with a jump of 13'3 feet and he took second in the High Jump with a jump of 5'10". The boys third state qualifier Raven Lickey placed second in the Pole Vault behind Sanchez with a jump of 12'9"
On the other side the Centennial girls have a number of athletes qualifying for the state meet. Madison McHone took two first places in the 100m Hurdles and 300m Hurdles and placed third in the high jump. She qualified in all three events for state. Savannah and Sierra Schultz qualified for state as well by taking first and second in the pole vault with a jump of 11'8 feet, which makes them both hold the school record. Sophomore Angel Aluesi also qualified for state by winning the Shot Put with a throw of 42-01.50 feet and also placing second in the discus with a toss of 136'11" just barely missing the school record by 1'1". In the Javelin, the girls placed first, second and third with Christina Rodriguez taking 1st with a toss of 122' and Jaqiah Campbell taking 2nd with a toss of 118'3" followed up by Angel Aluesi with a toss of 115'3". Rodriguez and Campbell were both able qualify for state.
Currently, there are several athletes on the bubble of getting to the state meet by wildcard. Those waiting to see if they advance to the state meet would be Koby Scheetz who took 3rd in the Shot Put,  Alex Ibarra and Aleck Gabriel in the Javelin and lastly Saifullah Tajik in the 400m. It won't be known till Saturday night if these individuals will make it to state. For the girls the 4x400m relay placed 3rd with a time of 4:05.72. The team members are Alyssa Ronnfeldt, Shoshana Lewis, Chloe Smith and Madison Mchone. They are also hoping they can advance to state as a wildcard team.
With track season coming to an end, it's only normal to reflect on this season and look forward to future success. Coach Greg Letts is optimistic for the next season, and feels this year was another stepping stone towards more success.
He said "As for the boys, continue to strive to get ourselves better each year. Last year set the tone, and the boys had an exceptional track season. It was a banner year with many record broken. As for next year, looking forward to seeing how this group will accept the challenge to be the best in the MHC next year."
The expectations for the girls are sky high as well. Coach Letts said "The girls had an outstanding season by sharing the MHC  dual meet title, winning the Centennial Invitational, taking 2nd place at the Elden Kellar Invitational, winning the City meet and lastly placing 2nd in the MHC District Meet. As for next year, continue to strive to get ourselves better each year and encourage more girls to participate in the sport of Track and Field.
The girls team should be expected to continue with the success they had this season and to be the best team in the MHC next season.

About the Writer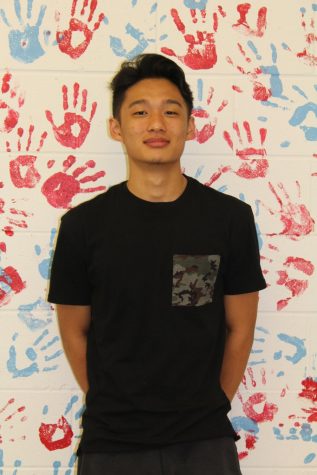 Sonam Phuntsok, Staff Writer
Senior Sonam Phuntsok is a second year journalist for The Talon. He is a big sports enthusiast , and especially likes basketball.  Phuntsok enjoys spending time with friends and family but basketball is always on his mind.  He also enjoys listening to rap music. He was given a basketball before he could walk and since...