NBA Playoffs Predictions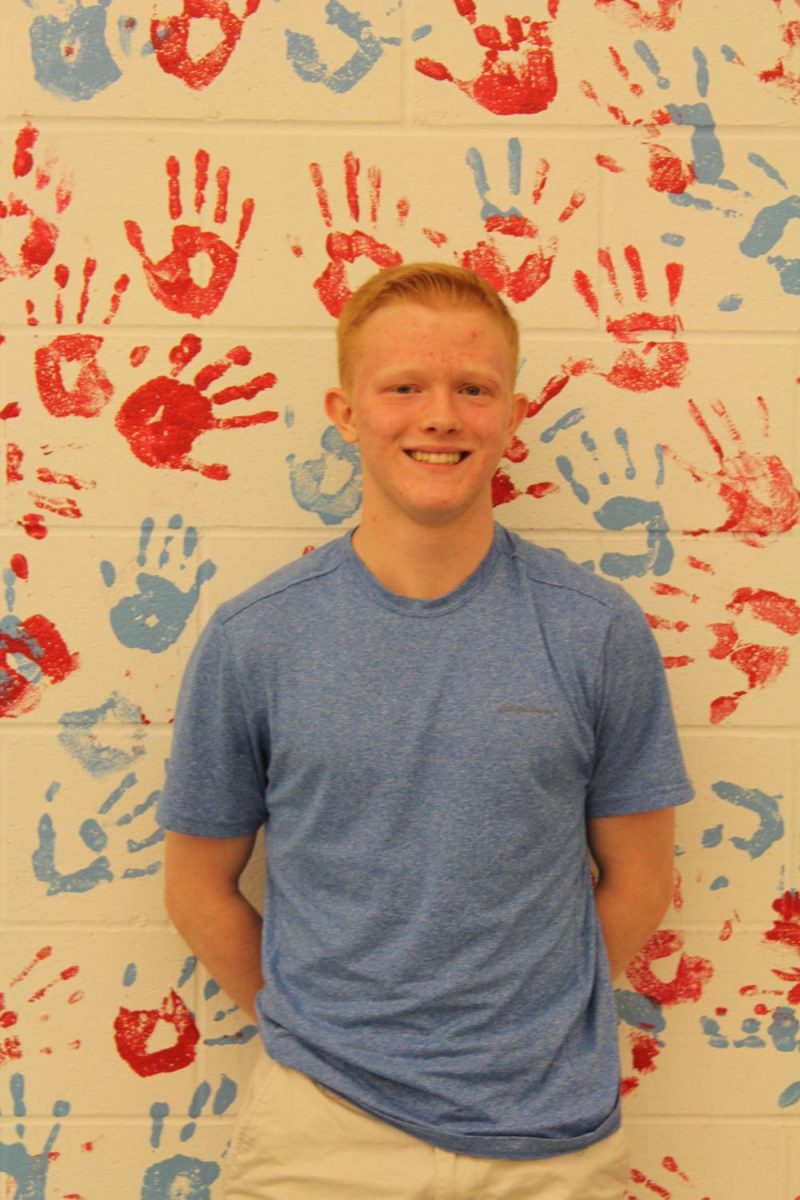 Legend: E.P. (Eli Porterfield) J.D. (John Doumit) C.C. (Cameron Chin) A.A. (Adnan Agic)
NBA Playoffs Predictions
(E.P.)
Eastern Conference
First Round
Toronto Raptors Vs 8. Washington Wizards (Toronto in 6)
Boston Celtics Vs 7. Milwaukee Bucks (Boston in 7)
Philadelphia 76ers Vs 6. Miami Heat (Philadelphia in 5)
Cleveland Cavaliers Vs 5. Indiana Pacers (Cleveland in 7)
Second Round
Toronto Raptors Vs. 4.Cleveland Cavaliers (Cleveland in 6)
Boston Celtics Vs. 3. Philadelphia 76ers (Philadelphia in 6)
Conference Finals
Philadelphia 76ers Vs. 4. Cleveland Cavaliers (Cleveland in 6)
Western Conference
First Round
Houston Rockets Vs 8. Minnesota Timberwolves (Houston in 5)
Golden State Warriors Vs 7. San Antonio Spurs (Golden State in 6)
Portland Trail Blazers Vs 6. New Orleans Pelicans (Portland in 7)
Oklahoma City Thunder Vs 5. Utah Jazz (Oklahoma City in 7)
Second Round
Houston Rockets Vs 5. Oklahoma City (Houston in 6)
Golden State Warriors Vs 3. Portland Trail Blazers (Golden State in 6)
Conference Finals
Houston Rockets Vs. 2. Golden State Warriors (Golden State in 6)
Finals
Golden State Warriors Vs 4. Cleveland Cavaliers (Golden State in 5)
NBA Playoffs Predictions
(John)
Eastern Conference
First Round
Toronto Raptors Vs 8. Washington Wizards (Toronto in 5)
Boston Celtics Vs 7. Milwaukee Bucks (Milwaukie in 6)
Philadelphia 76ers Vs 6. Miami Heat (Philadelphia in 5)
Cleveland Cavaliers Vs 5. Indiana Pacers (Cleveland in 7)
Second Round
Toronto Raptors Vs. 4.Cleveland Cavaliers (Cleveland in 6)
Boston Celtics Vs. 3. Philadelphia 76ers (Philadelphia in 6)
Conference Finals
Philadelphia 76ers Vs. 4. Cleveland Cavaliers (Cleveland in 7)
Western Conference
First Round
Houston Rockets Vs 8. Minnesota Timberwolves (Houston in 5)
Golden State Warriors Vs 7. San Antonio Spurs (Golden State in 6)
Portland Trail Blazers Vs 6. New Orleans Pelicans (Portland in 7)
Oklahoma City Thunder Vs 5. Utah Jazz (Oklahoma City in 6)
Second Round
Houston Rockets Vs 4. Oklahoma City (Houston in 6)
Golden State Warriors Vs 3. Portland Trail Blazers (Warriors in 6)
Conference Finals
Houston Rockets Vs. 2. Golden State Warriors (Warriors in 6)
Finals
Golden State Warriors vs 4. Cleveland Cavaliers (Warriors in 5)
NBA Playoffs Predictions
(Cameron)
1st Round
Western Conference
Rockets vs. (8) Timberwolves : Rockets in 6
Warriors vs. (7) Spurs : Warriors in 5
Trail Blazers vs. (6) Pelicans : Trail Blazers in 6
Thunder vs. (5) Jazz : Jazz in 7
Eastern Conference
Raptors vs. (8) Wizards : Raptors in 6
Celtics vs. (7) Bucks : Bucks in 6
76ers vs. (6) Heat : 76ers in 5
Cavs vs. (5) Pacers : Cavs in 7
Second Round
Western Conference
Rockets vs. (5) Jazz : Rockets in 6
Warriors vs. (3) Blazers : Warriors in 6
Eastern Conference
Raptors vs. (4) Cavs : Cavs in 6
(7) Bucks vs. (3) 76ers : Bucks in 7
Western Conference Finals
Rockets vs. (2) Warriors : Rockets in 7
Eastern Conference Finals
(7) Bucks vs. (3) Cavs : Cavs in 7
NBA FInals
Rockets vs. (3) Cavs : Rockets in 6
NBA Playoffs Predictions
(Adnan)
NBA FINALS
Eastern Conference Champion: Cleveland Cavaliers 4 wins
Western Conference Champion: Houston Rockets 3 wins
Cavs Vs. Rockets. Final series. LeBron James and Kevin Love against James Harden and CP3. The Rockets have a way better overall team, and this has been their year. But, Harden and CP3 have been known for having their problems in the playoffs. With CP3 never even making it to a finals, and Harden disappointing the last couple of years in the playoffs. LeBron will overcome them, average a triple double, and get his 4th ring.
1st Round- WEST
(1) Rockets 4 wins
Vs.
(8) Timberwolves 2 wins
The Timberwolves really played well in game one. I think they will follow this up and be able to steal two games from the Rockets. The Rockets however will win in 6 games.
(4) Thunder 4 wins
Vs.
(5) Jazz 1 win
The Thunder seem to be hitting on all cylinders. Paul George had one of his best games of the season. The Jazz won't be able to stop Westbrook and Playoff P. Thunder will win in 5.
(3) Trail Blazers 4 wins
Vs.
(6) Pelicans 3 wins
The Trail Blazers lost game one, but I feel like they will rebound in the second game. I see the series being tied 2-2 heading in to game 5 in Portland. Games 5 and 6 will be split and then the Blazers will win game 7 to advance.
(2) Warriors 4 wins
Vs.
(7) Spurs 0 wins
This is a lopsided matchup. Without Kawhi Leonard, the Spurs don't stand a chance. Warriors will win in 4.
2nd Round- WEST
(1) Rockets 4 wins
Vs.
(4) Thunder 3 wins
The Thunder will give everything they have and push the series to 7 games. But the Rockets have too much depth and will eventually win in 7 games.
(3) Trail Blazers 2 wins
Vs.
(2) Warriors 4 wins
The Warriors will end up beating the Blazers in 6 games. By that time Steph Curry will be back, and him combined with KD, Klay, and Draymond will be too much for Portland. Warriors in 6.
3rd Round- WEST
(1) Rockets 4 wins
Vs.
(2) Warriors 3 wins
This season seems special for the Rockets. Chris Paul comes in and works perfectly with James Harden, and the bench depth is unreal. Although the Warriors have been to the finals year after year, I see the Rockets beating them this time around. Rockets in 7.
1st Round- East
(1) Raptors 4 wins
Vs.
(8) Wizards 2 wins
Toronto will win this series in 6 games, Washington is a good team, but I do not think they will be able to stop Derozan. Raptors in 6.
(4) Cavs 4 wins
Vs.
(5) Pacers 2 wins
Indiana has really improved and Victor Oladipo has become one of the best shooting guards in the league. Although, LeBron will be too much for them to handle. Cavs in 6.
(3) 76ers 4 wins
Vs.
(6) Heat 1 win
The 76ers went from being the worst team, to now a real contender. Embiid is one of the best centers in the league, and he hasn't even played yet. Markelle Fultz is playing well and showing that he is one of the better rookies from the draft, and Ben Simmons is a generational player. I believe that he will go down as one of the greats. Miami won't be able to handle the 76ers. 5 games is all it will take for Philly to win.
(2) Celtics 2 wins
Vs.
(7) Bucks 4 wins
Although boston stole game one, Giannis will be too much to handle and losing Kyrie Irving and Gordon Hayward is too much for Boston to overcome. Bucks in 6.
2nd Round- EAST
(1) Raptors 1 win
Vs.
(4) Cavs 4 wins
The Cavs are too much for Toronto, every year the same thing happens, and they are not able to overcome. The Cavs will win easily in 5.
(3) 76ers 4 wins
Vs.
(7) Bucks 3 wins
Giannis vs Ben and Joel. This series will be very entertaining, but the 76ers will be too much for the Bucks. 76ers in 7.
3rd Round- EAST
(4) Cavs 4 wins
Vs.
(3) 76ers 2 wins
Experience. Although the 76ers have been amazing, this will be their first time on a stage this big. The Cavs will lose a couple games but they'll be able to overcome the 76ers in 6.