Juniors Should Start Thinking About SAT and ACT Tests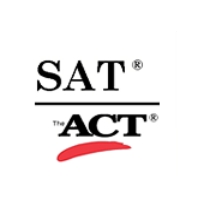 Even though they haven't even finished their junior year, the class of 2019 needs to start preparing for graduation.
"In order to apply for college, an application must be completed with a transcript from the counseling office and your SAT or ACT scores. Juniors should sign up now for the SAT so that when they come back in the fall they'll already have their scores back and that they'll be ready to apply for colleges," said counselor Sally Menolascina.
"If they want to retake the tests in the fall, they can. Counselors are here to help students when they have questions about the college application process. As for the SAT's & ACT's, you can see your counselor for the fee waiver," she said.

The SAT exams are coming up and being held on the following dates:

Test Dates: June 2
Registration Deadline: May 3
Late Registration: (paper) May 15
Late Registration: (online & phone) May 23

The ACT exams are coming up and being held on these dates:

Test Date: June 9th- Register by May 4.
Test Date: June 24th- Register by June 15.
Late Registration- May 5-18
Late Registration- June 16-22
SAT Registration:   https://collegereadiness.collegeboard.org/sat/register
ACT Registration: https://www.act.org/content/act/en/products-and-services/the-act/registration.html
Tests will also be offered next fall.