Black History Month Assembly Brings Out Student Opinions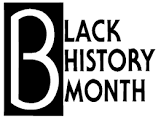 The first Black History Month assembly at Centennial took place on Friday, March 2nd.  This was a wonderful thing that impacted our school greatly. Students and staff that attended the assembly were asked what they thought this did for our community and if it should continue in the future.
"It brought awareness for different cultures mainly people from the black community.  It should continue because it brings awareness to minority cultures," said sophomore Nicole Martinez
"Some cultures can feel left out so it brought them together, and not just black culture.  I think it should continue next year because it helps people," said sophomore Blessed Put.u
"The Black History Assembly helped raise awareness about the black community in our school by bringing attention to our REAP program and our Black Student Union club.  At the same time, it taught students about the black history and that each of them, no matter what race or ethnicity they belong in, have the power to bring change. I don't feel like we need to necessarily devote one assembly every year towards black history month, because we could do one every four years.  Even if we don't do an assembly on it in a particular year, there are other ways to celebrate Black History Month. I'm sure our REAP program and Black Student Union would have great ideas," said activities director Jimmy Mei.
"The assembly was a great opportunity for members of REAP and Black Student Union Club to promote their goals and gain support from the community," said senior Madison Seagler
"I think it provided some recognition for Black History Month.  Since we've done it this year it will probably continue," said junior Liana Navarro
"The Black History Month Assembly recognized how important the diversity is in our community.  Yeah I think it was great and should continue," said sophomore Ellie Basinski
"It spread a light on Black History, yeah it should continue next year," said Junior Ihe Gonzales
"I feel like the assembly opened peoples eyes to see that there's change going on and people should stay woke," said junior Natalia Thomas.
"It created an understanding to people who don't understand what it's like to be a Black American.  Yes, it should continue into next year because we'll continue to be connected," said junior Deserea Andrews.