Softball Starts Strong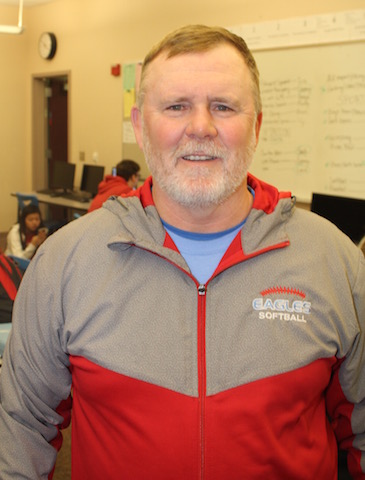 As the weather gets warmer, Centennial softball looks forward to spring on the fields once more.  Head coach Steve Baker is "very excited" and looks forward to the "good challenges" ahead.
Baker explains how this years team is really young and possesses a lot of energy. Some key athletes returning are junior Ashley Hawkins, sophomore Charlotte Marcum, Hadley Cook and two-time first-teamer senior Jordan Payne.
Baker states, "We are pretty versatile this year." As far as league projections, he says "It's hard to say but we're going to be in the running and we're definitely going to compete."
The Eagles finished with an overall record of 6-18 last year and went 2-12 in league play so they are looking to bounce back, show improvement and also rack up some wins.
This season, the Eagles have started off strong with a 2-0 record. They've defeated Southridge 19-13 and Cleveland 9-2.
This year's squad has only two seniors but a good amount of young athletes which Baker hopes will help the soft program this season and future season to come.
Tonight, they play a 2-0 Forest Grove team at 4:30 at home.