Fogle Returns, Leads Baseball Into Season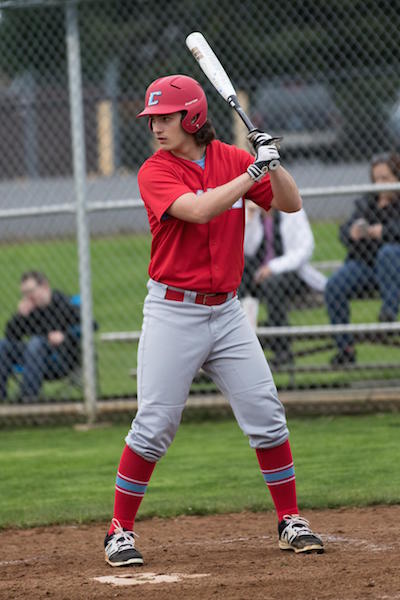 The Centennial boys baseball team is kicking of the 2018 season with new head coach, Eric Fogle, at the helm.  Fogle is experienced and was a head coach at Southern Oregon University, he then spent some time assistant coaching for La Salle and Sam Barlow.  When Fogle was asked why he took the job he said, "I'm a Centennial grad, I love baseball and it was the right time to come back to the community." Outside of baseball Fogle owns a business that supplies athletic supplies for baseball and softball programs, that should bode well for Centennial.  
The main goal that Fogle has set for the team so far is To be competitive in every game and as a team to become a tight knit group that has great experience. Fogle officially took the coaching gig in early January and has since spent around 40-50 hours with the team in preparation for their season. At this point one of the best players on the team is Justin Funkhouser who is a pitcher and left fielder and according to Fogle, Funkhouser has already signed with Blue Mountain Community College to continue his baseball career there after this season.
In the short time that Fogle has spent with the team he believes that "Our best strength as a team right now is that we're a close knit group that's very humble and it's very rare to have that at this level".  With Fogle being a Centennial graduate and a local guy the Eagles have landed a great coach  that will continue to trend this team in the right direction for the present and the future.