Holiday Pet Adoptions Require Thought, Preparation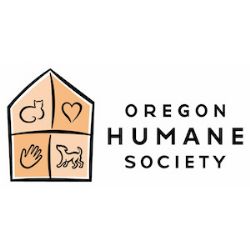 The holiday season is a busy time of year for Christmas shopping and spending time with family and friends. Animals as we know are "family" and some of them need loving homes for the Holidays. Last year 11,614 animals were adopted at the Oregon Humane Society.
Despite this relatively large number, adoption is not something to take lightly; Certain precautions should be taken taken before you give an animal a forever home.
After being "rescued," animals could have anxiety or be skittish around people from a lot of possibilities. Animals have different personalities and getting used to you takes some time.  Some animal species are really social with people and other animals. The species that are the most social are birds.
Animals are expensive to care for between the cost of supplies, the medical costs, and the adoption fees when you first adopt. Think about the cost of medical bills and supplies and whether you are willing to pay for them over the years until they die. Adoption fees vary between animal species at the Oregon Humane Society. Cats are in the range of $15-$150.. Dogs are in the range of $250-$400. The holiday season may not be the right time to adopt as you might be traveling or going to holiday parties and leaving the animal in an unfamiliar place.
The adoption process at the Oregon Humane Society is simple. The website is listed with animals that are available for adoption. Click on the animal or animals you want and review their profiles. Meet the the animal or animals you want and discuss with an adoption counselor. It's important to meet the animal before making a decision of adoption because you need to figure out whether the animal is best for your family.
Rachel Gene,the Humane Education Manager said, "For people interested in gifting a pet for the holidays, we recommend bringing that person in to meet and select the pet themselves. This way everyone is sure it will be a great, lifelong match. Or, we have gift certificates in the store that can be used towards the price of a pet's adoption."
Other options are available to put the animal on hold or discuss medical and behavioral problems.
Every year the Oregon Humane Society puts out article about pet adoptions during the holidays that feature a dog and a cat. Rachel Gene,the Humane Education Manager said " The holidays! We are in the busy season now." The goal is getting 11,000 animals adopted by Dec 31.
The Oregon humane society encourages you to adopt. If you're unable to adopt there are other ways to help. For example, volunteer opportunities, spay and neuter, or Foster.