Boys Soccer Ends With Loss To Lake Oswego
The Eagles finished the season in respectable fashion with a 6-6-3 record and a league record of 4-1-2. Their last game of the season was a first round playoff game against Lake Oswego which ended in a 1-0 loss for the Eagles.
Coach-of-the-year Todd Saks said, "I wish it (the Lake Oswego game) had gone better. I feel like we dominated them and couldn't put one in the back of the net. They scored early and just bunkered in. We put a lot of pressure on them. In the end they just started booting the ball out of bounds."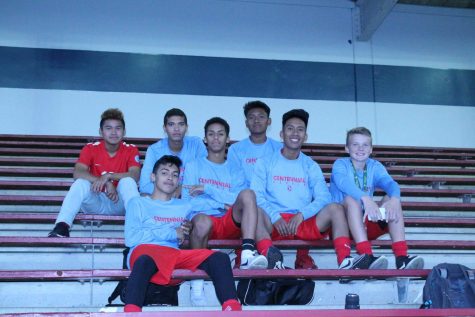 Miller

The Eagles had a lot of young talent this year which they can hope to build on for seasons to come. Saks said, "I knew we had talent this year but we were young. Sometimes that doesn't pan out in high school soccer. We had a tough preseason that seasoned the young players. As we proceeded into league I knew we wouldn't face the same level of competition so I felt good about our chances."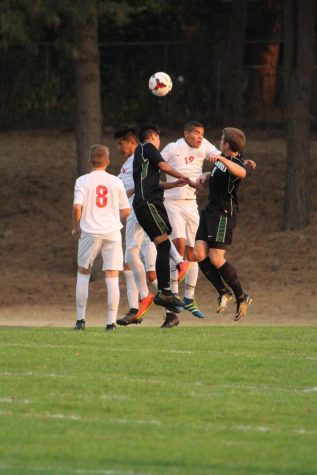 Senior Captain Miguel Carrillo was awarded First Team MHC defender as well as the MHC Defensive Player-of-the-Year. Junior Nate Feltner received Second Team all league midfielder as well a most-improved on the team alongside with Sophomore Noel Beltran.  Beltran was awarded honorable mention as a defender. Sophomore Angel Garcia also received Second Team midfielder alongside Feltner. Junior Gabriel Jaramillo earned a spot as a First Team goalkeeper and senior Selvyn Larios was awarded Honorable Mention as a defender. Gabe Jaramillo and Selvyn Larios were also named Most Inspirational for the Eagles. Freshman Aye Doh Chan was named a First Team all league forward. Senior Tahj Pamphile and sophomore Jair Navarro received Honorable Mention as midfielders. Lastly, junior Kevin Perez was awarded Honorable Mention as a defender.
Saks has high hopes and expectations for the Eagles next season. He said, "I expect us to be right back at the top and getting the conference championship. We will return, if all goes right, 7 out of 11 starters next year."