Girls Soccer Season Ends At Sunset Saturday Night
The girls soccer season wrapped up with the team finishing at a 6-7-2 record, good for sixth in the Mount Hood Conference along with 31st in the state. Through 14 games they scored 34 goals and allowed 36.
The Eagles ended up finishing with a 3-3-1 record in league play. They beat David Douglas 4-2, suffered a 1-0 loss to Gresham, won against Reynolds 3-0, tied Central Catholic 3-3, defeated Barlow 3-1, lost to Clackamas 2-1, and got beat by Oregon City 2-0.
After defeating McMinnville 4-3 in a thrilling play-in game that featured two extra 10 minute periods Centennial lost 5-1 in the playoffs against second ranked Sunset Saturday night.
Coach Kelsey Birkhofer described the game as a "tough loss."  She was pleased with the effort by the team, saying, "The girls played well. (It was) just a very strong Sunset team."
Senior Rebecca Wheeler scored the lone goal against Sunset on Saturday.
Regarding the season, Birkhofer said she was, "Really happy with how this season went. Our team grew and improved so much this season." The team set a goal to make the playoffs, meeting the goal pleased Birkhofer, "Proud of our accomplishment that we set out to make State Playoffs."
Birkhofer was happy with the season and excited for the future, "We had a very competitive season and I think this team has a bright future." She noted that there will be a lot of continuity next season as there are only three seniors leaving the program. She expects the team to "Continue to build chemistry and hopefully improve and become a stronger team." There will be 10 returning seniors so she anticipates strong leadership from them.
Over the course of the season many players earned  Mount Hood Conference Awards. Senior Gabbi Nowodworski was 1st team all league midfield, and junior Chloe Smith was 1st team all league forward. Junior Shoshana Lewis was 2nd league all team defender. Freshman Madison Kramer was honorable mention midfield, junior Alyssa Ronnfeldt was honorable mention midfield, and Wheeler was a honorable mention forward. The leading scorer for the year was Smith with 15.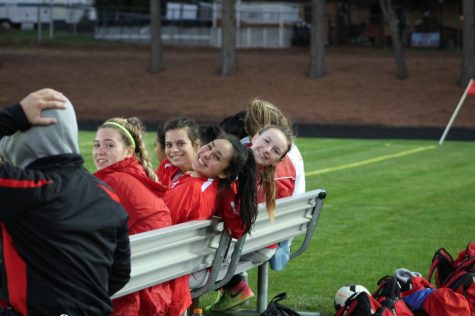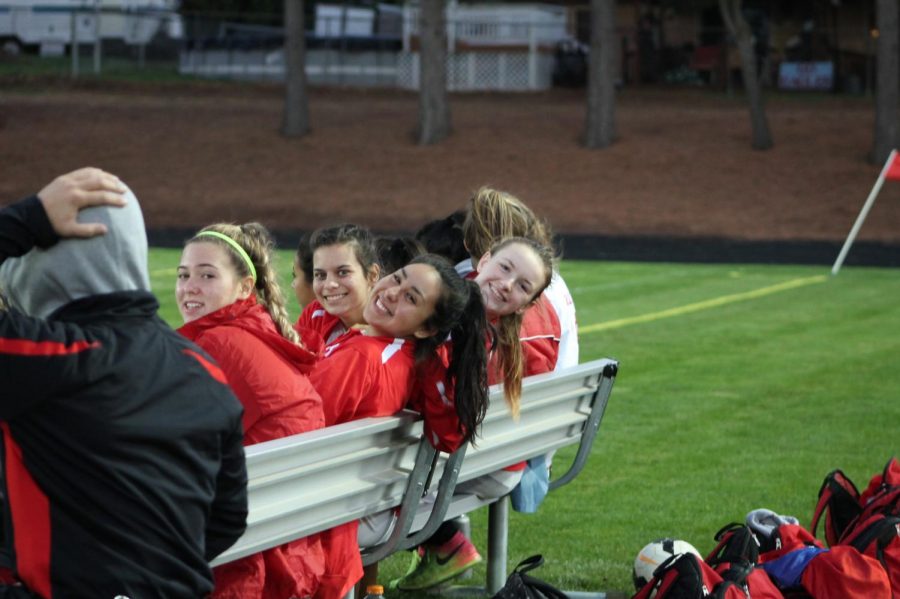 Meza