CHS Dominates FBLA Nationals
The 2017 FBLA Nationals was hit with a storm that the weather man couldn't predict.
Centennial High School destroyed the National competition with 10 people in the Top 10 ranked presenters.
"Were just happy to represent Oregon very well," said FBLA Advisor Adriann Hardin. "The kids put a lot of work into their projects and I'm proud of their efforts."
The process to get to nationals is a long and grueling one.  The first step is to qualify at the state competition in the spring. When they finally get to nationals participants have to wade through as many as 100 or more groups to earn awards.
Most Centennial qualifiers practice and prepare for the National competition for five months.
"We work hard but we play hard, too," said Katee Early "We compete for two days, but we won four days at Disney," says Early, one of the students who took first at Nationals for her Community Service Project with her partner Makaila Susi.
"I'm excited for next year, because we were first-year members and we were underdogs," says Susi.  "We know that if we work hard we can achieve greatness".
In addition to all of this excitement, School Board Chair, Shar Giard, came to Anaheim to accept an award for FBLA Oregon Business Person of the Year.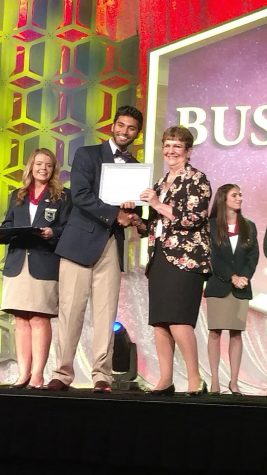 CHS dominated the competition this year with other placers including:
1st place Word Processing:  Makaila Susi, Katee Early
2nd place Partnership with Business: Phetmany Pitsnukanh
5th place Business Financial Plan: Brian Koll, Sean Cochran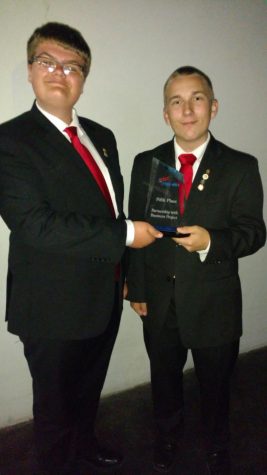 6th place Business Plan: Sarah Ali, Alondra Barrera, and Leticia Navarro
10th place Business Plan: Selvyn Larios and Josue Velasquez-Silva