Boys Soccer Beats Barlow 4-0 On Senior Night
The Boys Soccer team is currently ranked second in the Mount hood Conference with an overall record of 5-5-2 and a league record of 3-1-1. They are ranked 25th in the state and are in the playoff conversation.
Last night the team showcased a dominating performance with a 4-0 win over Barlow. This game was crucial for the Eagles to keep their playoff hopes alive. Coach Todd Saks said, "It was a must-win game. If we are to maintain a playoff hunt, we had to win." And that's just what they did executing what Saks felt was one of their best games of the season. He said "We played really well. Had many good chances in the first. The mindset was if we could put one in then it would open the door."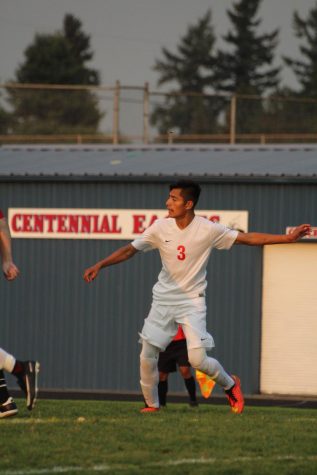 Scorers for the night were Aye Doh Chan and Eduardo Rivas with two goals apiece with an assist as well. Sophomores Joseph Banut and Angel Garcia also played well with an assist apiece. Senior Captain Miguel Carrillo and the rest of the back line played solid defense in the win. This game marked the fourth clean sheet for the Eagles in league play. The next two games are must wins for the Eagles to secure a playoff spot.
Last Monday, boys soccer played a competitive game against one of the top ranked 6A teams in Central Catholic. The final score of the game was 4-2 with Central Catholic coming out on top. Despite the loss, Saks felt it was still a good game for the Eagles. He said "It was a good dog fight. It was tied 2-2 and Carrillo got caught with an elbow to the head. The trainer wouldn't allow him back in the game. They scored two goals."
Junior Nathan Feltner and freshman Aye Doh Chan put up a goal apiece. Keeper Gabriel Jaramillo made two saves on the night and the opposing keeper for Central made three big saves. The Eagles have two league games left before playoffs begin. This upcoming game could be a make it or break it for the Eagles. C Saks commented, "We need another clean sheet. They will play long ball so we will have to press and control the midfield." 
The next game will be on October 17 at Clackamas at 7pm.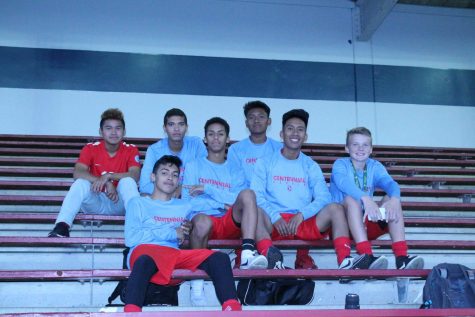 Miller