Football Loses to Central Catholic Last Friday, Plays Barlow Today
The Eagles suffered another loss, losing to Central Catholic 56-7 last Friday to drop to a 1-3 league record. Blown coverages and mid-drive turnovers were key factors in the loss. Head Coach Chris Knudsen said the offense would move the ball down the field and complete a few first downs, then later turn it over.
Frustration was present but coach Knudsen points out, "I definitely saw improvement after watching some film." At a stage like this, it is essential for the team to improve and nourish something for seasons to come. Junior varsity players are getting good amount of playing time so they can transition smoothly to varsity for next year. "We are developing depth for the future," mentioned Knudsen.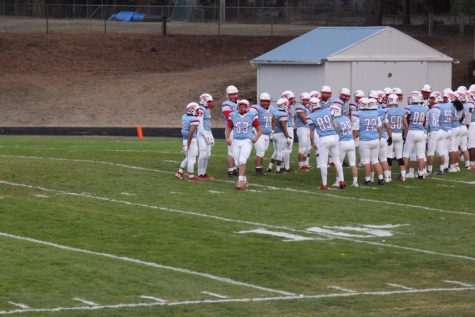 Wrobel

The Eagles move on from the loss and are now focusing on the tough challenge the Barlow Bruins bring to the table. The Bruins currently sit at 1-3 as this game will be huge for the shaping up of the league as the games remaining are shrinking rapidly. "They competed with all three [Clackamas, Oregon City, Central Catholic]," explained Knudsen. The Bruins defensive line is strong as well as linebackers are tough and physical added with Jobadiah Malary, their star running back. The Bruins also posses a combo punch with their two talented quarterbacks with good vision.
Knudsen emphasises, "We have to contain the run and control the ball well." If all goes as planned, he sees the Eagles finishing up with a 4-4 overall record heading into the last regular season game at home against Clackamas. "It's not too late, it can still turn out to be a successful season," Knudsen said.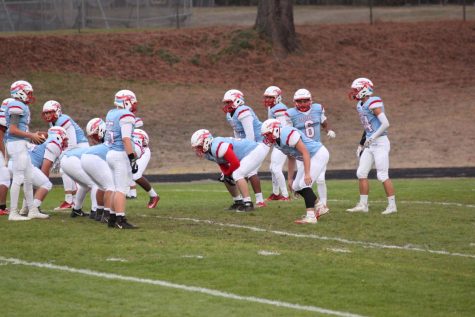 Wrobel