Sports Column: NBA Players With the Most to Prove This Season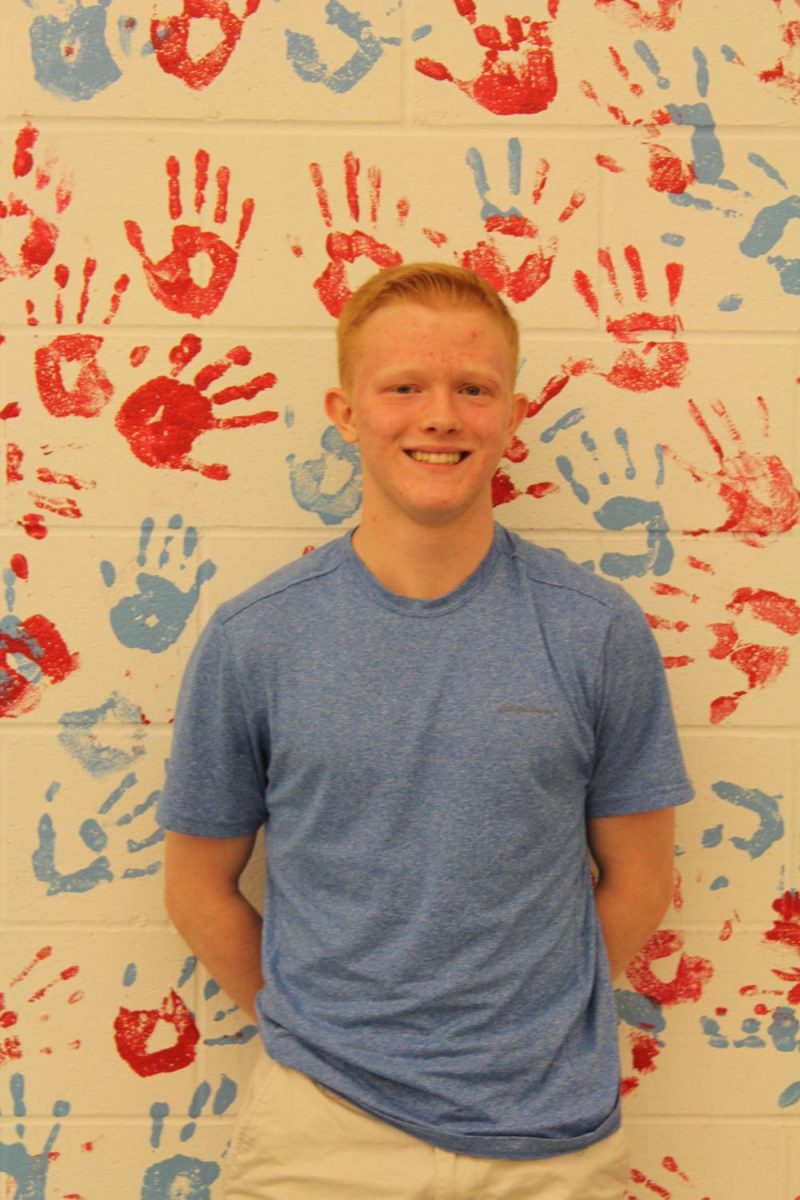 Kyrie Irving: The world was shocked by his trade demand after three consecutive Finals appearances and one championship. With such an easy path to the title every year in the East, plenty of people criticized Irving as selfish or delusional for requesting a trade. Irving will now have the opportunity to prove what he lacked in Cleveland; the ability to be the number one option on a title-contending team. There was no realistic timeline in which Irving would surpass Lebron James as the focal point of the Cavalier offense.
While many rightfully, questioned Irving's intentions, there are valid reasons for his departure. James's lack of long term commitment could have left the Cavaliers in an undesirable position very quickly. Additionally, rumours of James's true feelings for Irving have persisted since they've been together. Based off of both player's public comments after the trade, little love was lost between the two. Instead of being victim to James' uncertainty, Irving took the matter into his own hands and allowed Cleveland to get reasonable value in return. The ineptitude of the Cavaliers front office is hardly a place that is suitable for Irving to spend the prime of his career at. This fact allows Irving to maintain a more positive image around the public. This is much preferable in comparison to a player such as Kevin Durant or James when they abandoned their respective franchises with little warning.
The new-look Boston Celtics will trot out a dramatically different lineup than last year's squad. Fellow all-star Gordon Hayward will carry the scoring burden alongside Irving. Boston's deep stable of talented wings will be large contributors to the team's success. Although the losses of the underrated Avery Bradley and Jae Crowder will sting, internal growth from players such as Jaylen Brown, Jayson Tatum, and Marcus Smart will fill in admirably. Realistically, the Celtics can expect to return to the Eastern Conference Finals, but will likely lose to Irving's former team, Cleveland. Although this would validate many critics, Irving will still be able to grow as a player and experience stability in Boston as opposed to the chaotic Cleveland.
Isaiah Thomas: Isaiah Thomas's heroics throughout the past season included many iconic moments. Whether it was playing after his sister's death, losing a tooth in the playoffs, scoring 53 points in a playoff game, or averaging 28.9 points per game at the height of 5'9. All of this came crashing down when Thomas badly injured his hip in the Eastern Conference Finals. Early projections for his return are sometime in the range of December-January. For such a strong, nimble player a hip injury has the potential to remove his ability to take contact, change speeds, and use his exceptional strength. All of these aspects are critical to the success of his game.
With a fresh start in Cleveland, Thomas has much to prove. How Thomas will be able to exist alongside other ball dominant stars is questionable. Going from being an undisputed number one option to the second option with other strong options will likely require an adjustment period. Another question mark is how Thomas will adapt from the brilliant offensive schemes of Brad Stevens to the average offensive system of Tyronn Lue.
One critical issue at the heart of Thomas's game even if he does fully recover is his horrific defense. Being only 5'9, Thomas is a defensive liability, especially considering the depth of the point guard position in the league. Even though he possess supreme offensive skills, his putrid defense offsets many of the positive things he brings offensively. This is very concerning issue in the playoffs, where the talent of point guards only increases. The season will be huge in determining the rest of Thomas's career, was last season his peak or is the best yet to come?
Russell Westbrook: Russell Westbrook's one man show the past year produced a legendary season. Dragging the talent deprived Oklahoma City Thunder to the Playoffs was impressive, being only the second player to ever average a triple double was incredible, and winning the MVP award was the cherry on top. With Durant's infamous departure, the public shifted to Westbrook's side. Durant's exit significantly lowered the expectations for Westbrook and the offensively challenged Thunder.
This year, Westbrook is supported by two all star wings in Paul George and Carmelo Anthony. These acquisitions dramatically increased the expectations for the Thunder. Many people will consider it as a disappointment if Oklahoma City doesn't make a deep playoff run, at least the Western Conference Finals is expected. If the Thunder aren't as successful, much of the blame will be put on the richest man in the NBA, Westbrook.
There will certainly be an adjustment for Westbrook, George, and Anthony. All three are accustomed to being number one options for their teams and will have to learn to share the ball. If the team fails to live up to the hype, much of the blame will be directed at Westbrook. What was once a player portrayed as humble and loyal, will be spun into a selfish ball dominant player that can't win a title by the media. People will criticize Westbrook for not being able to win a championship on two different teams filled with stars. The critics who proclaim Westbrook as selfish and a stat padder will grow every year the Thunder don't win a title.
Damian Lillard: Lillard has rightfully earned the reputation of a tragically underrated player in the NBA. Lillard's ability to keep Portland relevant is an accomplishment in itself. With a lack of talent on the roster, Lillard has fully embraced being the leader of a lackluster roster. With the exception of his rookie season, the Blazers have remained a playoff fixture.
Having been in the NBA for over five years, Lillard is well known. His mix of athleticism and shooting is unmatched by anyone else in the NBA. Despite Lillard's scoring prowess, he remains notoriously underrated. Despite averaging MVP-esque numbers Lillard has been snubbed from multiple all star teams and All-NBA honors. Lillard's pure production show his various omissions as disrespectful.
While Lillard has been phenomenal on offense, he is a liability on defense. Lillard treats a screen as a brick wall, and the defense often breaks down from that point. Although many guards have lackluster defense, if Lillard wants to receive more recognition he must win more. While Lillard is naturally at a disadvantage by playing in a small market like Portland, the media recognizes players that lead winning teams, not players that put up fantastic numbers on above average teams. If the Blazers remain in the middle to upper tier of the West, he won't be denied the accolades that other stars receive.
Joel Embiid: While Embiid had a promising rookie season, it was held back by injuries. In his short career, he has already missed two full seasons while being limited to only 31 games the past year. Embiid's talent is undeniable, but his health is a major question mark for the Philadelphia 76ers.
For a 76ers team that is eyeing the playoffs next year, the health of Embiid is a crucial factor for their success. With Markelle Fultz and Ben Simmons, expectations are high in Philadelphia. After several years of mediocrity, Philadelphia is expected to make their return to the playoffs. How far they'll go will depend on how Embiid, Fultz, and Simmons are able to play together and perform up to their potential.
Although Embiid's true rookie season was promising, he still has many questions to answer before he can be a superstar. The main concern around Embiid will always be centered around his durability. His ability to remain healthy will influence how his career plays out. Even though he's young, Embiid still needs to answer questions of if he will be able to lead teams on deep playoff runs. If he's unable to in the lackluster East, it will damage his legacy.
Lonzo Ball: After an electrifying year at UCLA, and a strong Summer League Performance, expectations for Ball are extremely high for the Laker Rookie. Being heralded as the savior of the Lakers, expected to make the playoffs, and to have his jersey retired are only a few of the steep expectations already being placed on Ball. Ball's unique style and swagger is currently unmatched in the NBA. From rapping, having a reality show, to having his own signature shoe from his own brand, Ball is truly changing the NBA.
Unfortunately, there are many people who allow the harmless off-court details distract them from Lonzo's gifts as a player. This is all compounded by his extremely divisive father, Lavar Ball. Regardless of your opinion of him, Lonzo was raised under him and turned out very successful. What isn't arguable is the enormous hype and attention that his father has placed upon Lonzo by boasting of his sons talent. While a lot of excitement is drawn from the media, there is plenty of on-court ability that is intriguing.
Ball is a throwback point guard that aims to benefit the team, not just himself. Additionally Ball is truly gifted in his ability to dictate the flow and pace of a game. Ball's passing is phenomenal, there are few point guards that can pass as well as he can in the NBA. Even though he doesn't always call his own number he's a very capable scorer. Ball isn't lightning quick like other point guards and his unorthodox jump shot still needs to be proven in the NBA. Despite having great height and reach, Ball is laterally slow for the position. While he might not be quite as good as his father claims, Ball should still have an exceptional rookie season.
Carmelo Anthony: Carmelo Anthony is at a critical point in his career. By joining Oklahoma City, Anthony finally is on a truly competitive team again. After suffering through many years on the awful Knicks, he gets a chance to prove that he still is a star that wants to win. Many gave him a pass for his lowered stats on the Knicks with the general dysfunction of the entire franchise. An older Anthony once again has an opportunity to play a crucial role in navigating through the West.
While Anthony was revered in Denver, his supporters have decreased since forcing his way to New York. He never experienced the same level of success he did with Denver, despite playing in the less competitive East. Anthony had a chance to leave the Knicks to join a true contender in Chicago, but elected to remain in New York. This decision ultimately backfired, as the Knicks never were serious threats to compete for a title.
After a messy exit from New York, Anthony gets one more chance to contribute to a possible contender. Although the days of Anthony winning a championship are far gone, there remains a chance he plays a crucial role as a third option on a championship team. If Anthony wants to change his legacy, he'll have to find a way to prove that he was a player that actually made his teammates better instead of a volume scorer. Whether he can do that on Oklahoma City is highly questionable.
Kawhi Leonard: The soft-spoken superstar undeservedly flies under the radar for his humility and lack of flashiness. Tucked away in the quiet system of San Antonio, Leonard has failed throughout his career to get the respect he should receive. One would think the best two-way player in the NBA would be highly publicized, yet Leonard remains undetected by the majority of the media. He stands as the antithesis to the diva, soft,  player-driven attitude the NBA has shifted too.
Leonard has transformed into a perennial MVP contender the past few years. He successfully guided the Spurs to the Western Conference Finals where the Spurs played the Warriors tougher than any other team. In the third quarter of game 1, Leonard injured his ankle and was ruled out for the series. Without Leonard, the Spurs squandered a 20 point lead in game 1. Lost without Leonard, the Spurs were quickly swept by Golden State. The case for Leonard being one of the best NBA players steadily grows.
In what was a quiet offseason for the Spurs, the competition in the West greatly improved. Many people feel that this will be the year that the seemingly ageless Spurs finally fall out of title contention. If Leonard picks up where he left off last year, San Antonio shouldn't lose a step as many expect, rather they will improve. Although they're viewed as an afterthought to what most see as an inevitable Warriors-Cavaliers round 4, there's a realistic probability that San Antonio is the team hoisting the championship in June.  
Chris Paul: Paul has been one of the greatest point guards to ever play in the NBA. He is truly an all around point guard, there isn't a weakness in Paul's game. His ability to control the pace of a game and manipulate the pick and roll are matched by only a few in history. While he lacks the range of other superstar guards, he makes up for it with an increasingly dying trait; defense. Paul has experienced a period of high production matched by few point guards in history.
Paired with fellow superstar James Harden, Paul should experience lots of success in Houston. The talent of the backcourt duo is one of the best in the entire NBA. Coaching Paul will be renowned offensive guru Mike D'Antoni who should be able to bring out the best of Paul's talent. Houston has lots of offensive weapons for Paul to set up or create scoring opportunities for himself. With one of the best rosters Paul has been on, Houston has the right ingredients for a deep playoff run.
Although Paul has had an outstanding career, there are things holding Paul back from receiving more recognition. To start, Paul has never reached the Conference Finals. For such a dominant player, this fact is damaging to his legacy. As Paul has got older, his body simply hasn't been able to hold up in the playoffs. Paul has been injury-prone in recent years, holding his team back. Another harmful stat is the Clippers blowing a 3-1 lead to the Rockets which would have advanced them to the Conference Finals. The bottom line is that Paul needs to go on a deep playoff run to eliminate the postseason criticism he faces.

Lebron James: While James's inclusion on the list may seem puzzling, he has plenty left to prove in his career. The greatest player in the NBA has slowly began to lose the title of best player. Flashier, younger challengers have emerged that could soon take Lebron's spot as the top player. Even though James has aged exceptionally well, his body is beginning to break down as he creeps up in age. This has become increasingly clear as he has rested more frequently and missed more games as time has gone on.
Equipped with a retooled roster, the excuses for James losing in the Finals have disappeared. Although the Warriors are strong, the Cavaliers have enough talent to compete. James's dismal finals record of 3-5 is hurt by a historically awful Eastern Conference. Additionally, the perception about James is that he makes his teammates better and attracts stars to play with him. These claims have been challenged by trade demand of Irving, the neglectance of Kevin Love, and the putrid performances of his teammates. How the Cavaliers fare will be intriguing.
James's claim as the best player of his era is solidified; if he retired today he'd be one of the greatest to ever play. As his career winds down, James still has lots of work ahead of him if he wants to have a legitimate argument as the greatest player ever. Besides just winning, James has many obstacles to overcome including: playing in a softer era, having lots of help from teammates, proving he has a killer mindset, and continuing to age gracefully.