Volleyball Falls Short In Bid To End League Loss Streak
The varsity volleyball team seemed prime to end a nearly four-year streak of league losses last night at Gresham but the fell short in a 3-0 loss to the Gophers.
"We knew they were gonna put up a fight, but we competed really well, it was a close game," said senior Erika Zuel.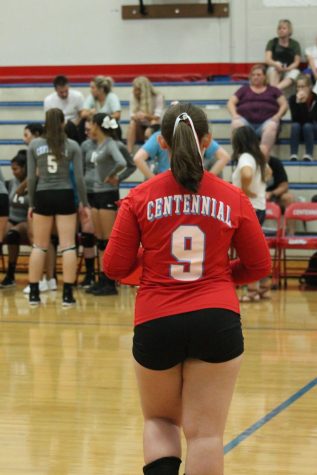 Some of that competitive fight came because senior Shelia Trnjanin returned from an injury which helped bring up the team's mood.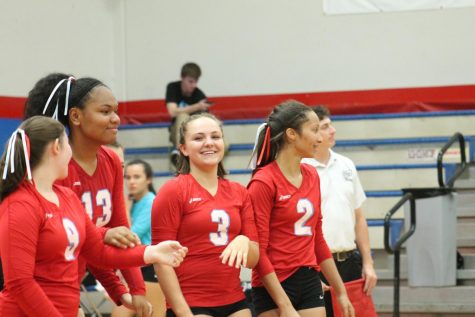 "We hope with Sheila back we can keep the momentum up for the rest of the season," said Zuel.
The Eagles played a defensive game against the Barlow Bruins earlier in the week.
"Barlow has a very good team with a standout hitter who consistently put pressure on our back-row defenders," said Head Coach Rob Olson.
"We couldn't really run our offense the best we could due to Barlow's hard hits," he added.
Defense was good due to the sister duo, Bailey and Rhyan Becker. "They were able to cover the hard hit balls really well,"  Olson said.
Sophomore Angel Aluesi also had a role in the defense. "She had a pretty decent game at middle front with a number of overpass kills and blocks," said Olson.
"We struggled to get the ball to target out of serve receive allowing Barlow to run their offense consistently against us. We played with energy but could not keep up with their pace," he said.