Girls Soccer Beats Franklin 5-0 Tuesday Night
The Girl´s Soccer season is off to a shaky start, currently standing at an 1-2-1 record.. Through four games they have been outscored 12-10. Last Tuesday, they lost 3-0 to a strong Cleveland team, and on Thursday they tied 4-4 against a solid Tigard team. Last night they won their first game of the year, an impressive 5-0 blowout victory over Franklin.
Coach Kelsey Birkhofer was very pleased after the Thursday night game versus Tigard. She said, "The game went really well. The girls fought and played so hard." Facing a 4-2 deficit with ten minutes remaining a goal by Sierra Schultz made the game 4-3. With three minutes left, Chloe Smith scored the final goal to even the score at 4-4. Earlier on in the game Gabbi Nowodworski scored a free kick, and Smith scored off a penalty kick.
After their tie, they built off their momentum to cruise to a 5-0 victory against Franklin. Coach Birkhofer expressed that she felt the game went great. She said they possessed control for the majority of the game. Another reason for the victory was the "solid defense giving up very little shots." Birkhofer noted how the team "played with a lot of energy and heart" and how it was great to get a win at home.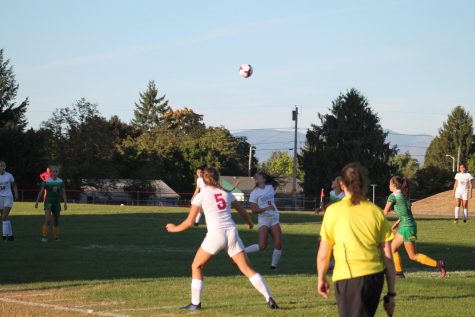 Versus Franklin, Junior Chloe Smith contributed three goals. Additionally, both sophomore Hailey Rosenblad and Senior Gabbi Nowodoworski had a goal each.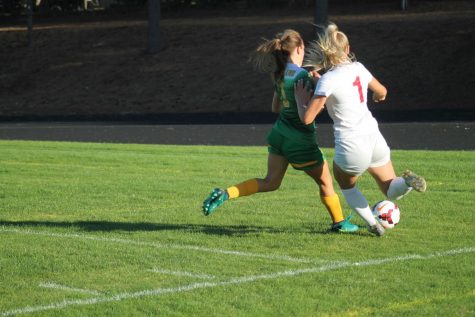 Birkhofer stated that standout players include: Forward Smith, Midfielder Nowodworski, Midfielder Alyssa Ronnfeldt, and Defender Shoshana Lewis. These players will be vital to the team's success
The next game will be September 21, versus a 0-4 Dallas team Thursday night at home at 4 pm.