Volleyball Plays At Dallas Tomorrow
The 0-4 volleyball team had on a rocky start after losing Sheila Trnjanin to a broken fibula before the season even started; the team is hoping she'll be back in around 2 weeks.
League play has proven to be a tough start as the team has won only one set in lossed to Oregon City, Central Catholic, Clackamas and Reynolds.
Head Coach Rob Olson said sophomores Angel Aluesi and Christina Rodriguez will see significant playing time. Junior Nathalia Thomas is another strong hitter for us  as well.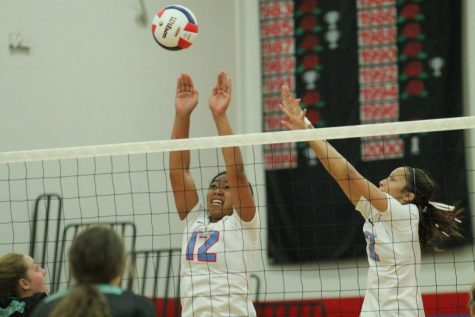 "We are a fairly young team with three of our strongest hitters being sophomores," said Olson.
Senior leadership comes from Erika Zuel who is in her third season as a setter. Senior Hannah Bowlen, a  MHC honorable mention libero has been pressed into playing outside hitter as a result of Trnjanin's injury and senior Rhyan Becker who has taken over the libero position.