Girls Soccer Ties Tigard 4-4 Last Night
The Girl´s Soccer season is off to a rocky start, currently standing at an 0-2-1 record.. Through three games they have been outscored 13-5. The first game they lost 5-1 to Wilson, the second game was a 3-0  loss to Cleveland at home and yesterday, the team tied with a strong Tigard team 4-4 on the road.
Coach Kelsey Birkhofer described Tuesday night as a tough loss. Birkhofer felt the team didn't play their best. She cited mistakes that caused them to go down a couple goals. Birkhofer praised Cleveland saying, ¨they were hard to beat on the defensive end.¨ She said in order to be successful the team needs to ¨compete better. Make it a stronger defensive game.¨ Additionally, she mentioned that if they face a deficit they need to fight back to stay in the game.
Birkhofer was very pleased after the Thursday night game versus Tigard. She said "the game went really well. The girls fought and played so hard." Facing a 4-2 deficit with ten minutes remaining a goal by Sierra Schultz made the game 4-3. With three minutes left, Chloe Smith scored the final goal to even the score at 4-4. Earlier on in the game Gabbi Nowodworski scored a free kick, and Chloe Smith scored off a penalty kick.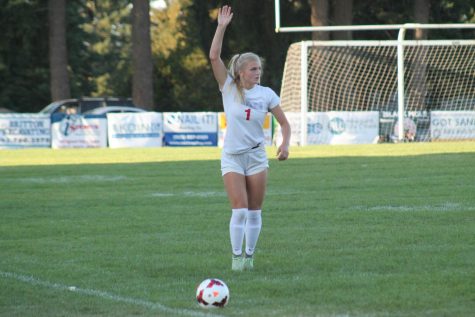 Birkhofer said the difference for this game was "not giving up once we went down a goal." along with "fighting the entire 80 minutes of the game."  She noted that the defense needs to improve, but was satisfied saying overall, she "couldn't be more proud of them".
Birkhofer stated that standout players include: Forward Smith, Midfielder Nowodworski, Midfielder Alyssa Ronnfeldt, and Defender Shoshana Lewis. These players will be vital to the team's success.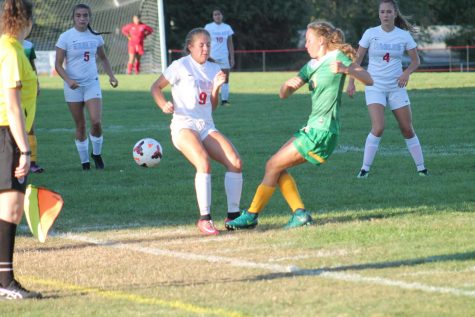 The next game will be September 19, versus a 1-1-1 Franklin team Tuesday night at home at 6 pm.