Baseball Finishes 3rd in League; Play At Tigard Monday
The Centennial Baseball team finished off the regular season with a record of 12-13 while going 11-6 in Mount Hood Conference play.   
The team also finished ranked 24th in the state as they now turn their attention toward the 9th ranked Tigard Tigers who are 19-7.  The Eagles will  face Tigard on Monday, May the 22nd in the first round of the state playoffs.
For the Eagles to pull the upset they will need to lean on their flamethrower Dawson Day who has been one of the best pitchers in the state and will be an integral part of the team's playoff hopes.  "We need play good defense with Dawson on the mound, not giving them runs they didn't earn," said Head Coach Kevin Christie.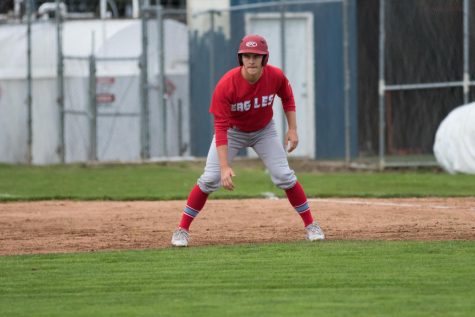 The Eagles defense has been solid for most of the season only allowing 110 runs scored. The X factor for the team is going to be their ability to score runs; when the Eagles score five or more runs they're 6-0 on the season
The Tigers come are one of the more balanced teams in the state only allowing 99 runs while scoring 138 runs themselves. Tigard is also coached by Tom Campbell who is one of the best coaches in the state, according to Christie.
Christie believes that the Eagles offensive execution will need to step up for them to have a chance on Monday. For the team to get the win they will need to play exceptionally well on both sides of the field.