Gurney Gives Personal Look at Mexico Mission
Three Eagles Give Back Over Spring Break
This spring break, I went on a mission trip to Ensenada, Baja California, México. I went with my church, Abundant Life Church, and we worked through a ministry in Ensenada called Yugo Ministries. Our church took 80 high school students to Ensenada to build houses for three families. Two fellow Eagles, Ryan Butler and Olivia Harms, were on this mission as well. All 80 from of us from ALC were split into four teams; three teams each building a house for a family, and one team that held a kids ministry for the week.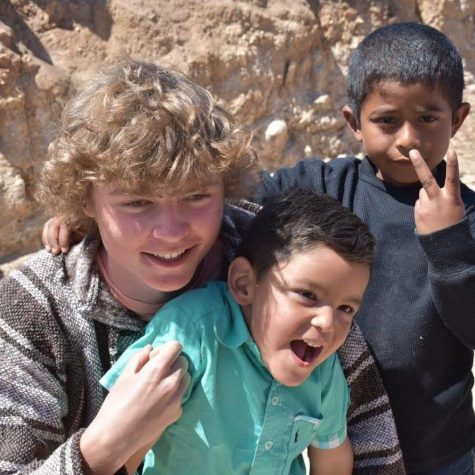 I was on one of the house teams, and we built a house for a family in 4 days. I built for the Santiago-Solis family. They were a family of 4, with 1 daughter and 1 son. I become close with the son, José, and a neighbor friend of his, Ique.
We built an entire house for this family from start to finish. The house included 2 bedrooms and a dining room. On the first day, we started with siding and putting up the 4 walls of the house. We painted, nailed, and caulked an entire house into existence. I personally spent a lot of time nailing the outer walls of the house up and on the roof nailing down the shingles.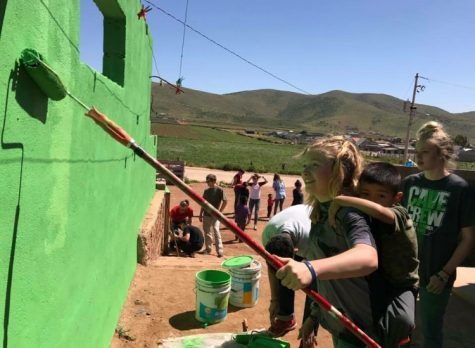 The weather was absolutely perfect, with each day having a high around 80, and it was always sunny. We built this house in a small community in the hills surrounding Ensenada, around 30 minutes away from Yugo Ministries. From these hills, we could see the Pacific Ocean in the distance and the entire city.
While this house that we built was small, 20 by 12 feet, it dramatically changed this family's life and future. With a stable and secure place to call home, they could now be rooted in one place and be able to get back on their feet. This family that we built for only had an income of $60 per week. Now with a new home, they are open up to a new world of possibility and getting themselves a brighter future. The children of the family now also get to go to school and stay in school, and the parents can both find work.
This week was full of hard work and sweat, but it was also very rewarding. Sacrificing my spring break to go and serve to those that have less than me was extremely rewarding and fulfilling. I had much more fun and happiness spending my spring break serving instead of doing whatever else I would've been doing instead. Giving up my week for someone else was well worth the time.
One moment I remember well is when the family got into their house for the first time. We held a ceremony with an interpreter, and each of us on the team got the chance to speak to the family. When they got to go inside, the mom through tears exclaimed, "I never thought I would get to have something this nice!" This to me is a strong example of what we actually need versus what we actually want. A lot of us here in the United States are blessed with so much, and everyday we turn our wants into our needs. It is important  for us to step back and realize how blessed we are in our lives here, and what we can do to help those around us in need.